Songkran is Thailand's traditional New Year festival. It usually starts on April 13 and marks the beginning of the long-awaited rainy season following months of drought.
Also known and notorious as Thailand's "water festival", Songkran is just as wild as it is wet.
Like it or not, you simply can't help getting soaked wherever you go in the heat of the day. From dawn till dusk, tourists and locals will roam the streets of Pattaya equipped with containers of water and high-pressure water guns, throwing sometimes ice-cool water or water mixed with talc at everyone passing by. The clips embedded below may give you an idea of the absolute mayhem awaiting visitors to Pattaya over Songkran.
While this throwing of water was traditionally introduced as a symbolic method to wash off the sins of the year gone-by and to pay respect to the elderly, Songkran as it is celebrated nowadays, especially in Thailand's main tourist areas, has pretty much degenerated to the "world's largest water battle". As you can't help getting soaked anyway, your best option is to simply participate in the wet and crazy fun, grin and bear it.
Traditionally Songkran is celebrated for three days only (April 13-15). Here in Pattaya, however, the mayhem has been extended to as long as a full week and lasts from April 13 to April 19, which is the main festival day in Pattaya and Jomtien.
If you like the idea of getting soaked for seven consecutive days, make sure you don't miss next year's Songkran festival and book a hotel room in good time. On the other hand, if you don't fancy a week-long water-splashing street party, you're advised to stay away from Pattaya or Chiang Mai, but "seek shelter" in quieter areas.
SONGKRAN 2015 ALL AROUND PATTAYA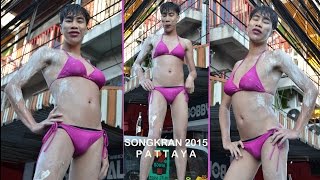 SONGKRAN 2015 PATTAYA JOMTIEN NAKLUA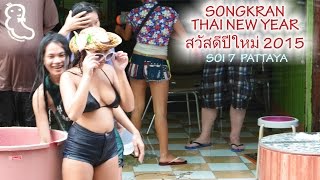 SONGKRAN 2015 ON PATTAYA SOI 7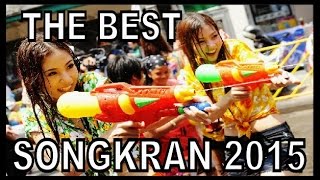 SONGKRAN IN PATTAYA 2015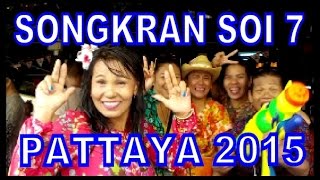 SONGKRAN SOI & TO BEACH ROAD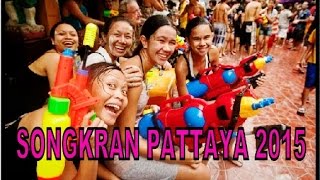 SONGKRAN 2015 ON SOI BUAKHAO
SONGKRAN 2014 ON PATTAYA SOI 7
PATTAYA BEACH ROAD GIRLS - SONGKRAN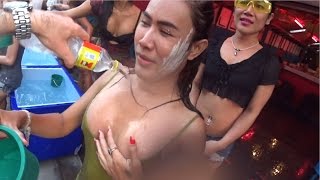 SONGKRAN 2015 WATER BATTLE IN PATTAYA
SONGKRAN 2014 ON PATTAYA BEACH ROAD
SONGKRAN 2014 IN NAKLUA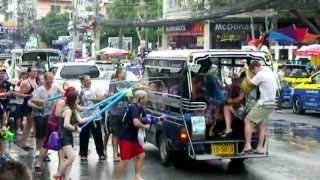 SONGKRAN 2013 IN PATTAYA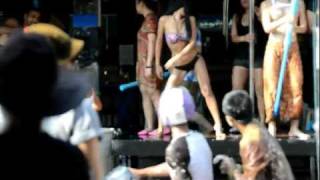 SONGKRAN 2011 - PATTAYA SOI 8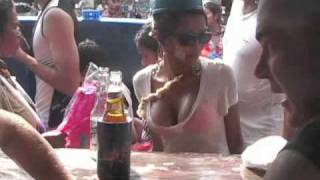 SONGKRAN 2011 IN PATTAYA
SONGKRAN 2015 ALL AROUND PATTAYA

SONGKRAN 2015 PATTAYA JOMTIEN NAKLUA

SONGKRAN 2015 ON PATTAYA SOI 7

SONGKRAN SOI & TO BEACH ROAD

SONGKRAN 2015 ON SOI BUAKHAO

SONGKRAN 2014 ON PATTAYA SOI 7

PATTAYA BEACH ROAD GIRLS - SONGKRAN

SONGKRAN 2015 WATER BATTLE IN PATTAYA

SONGKRAN 2014 ON PATTAYA BEACH ROAD

SONGKRAN 2011 - PATTAYA SOI 8
More
Pattaya Videos
&
Nightlife Clips
– Beaches, Attractions, Nightlife Spots