Foreign visitors who wish to settle down in what appears to be the land of milk and honey and make Pattaya their new hometown, but neither receive a pension nor some other kind of regular income from abroad, will probably look out for business and work opportunities in order to make a living here. Others may well have some kind of regular income, however not sufficient to maintain their desired lifestyle, and are therefore looking for local business or investment opportunities in order to add an extra regular income to the insufficient cash-flow from their home countries.
Whatever your personal financial situation may be, there are thousands of expats in Pattaya who have all taken the same big step to move to Thailand and start a new life here, and many have faced a similar problem. Some might have succeeded and easily make a living here now, but sure enough, many more have failed (and possibly had to return to their home countries, bankrupt in some cases.)
Advance Warnings for Would-Be Businessmen in Pattaya
To start with, running a business in Pattaya, or Thailand in general, is probably very different from what you were used to in your home country. Especially if you've never run a business of your own, the initial steps in Thailand might turn out to be difficult.
Secondly (and this is a serious warning), if your financial possibilities, i.e. your budget in Thailand plus eventual reserve assets in your home country, should be limited, you will likely find it hard to be successful in the long run and generate an income that would enable you to maintain a tourist-like lifestyle. So if you want to run your own business in Thailand, and live of the income your business produces, you may also have to adjust your lifestyle.
No, there aren't many success stories of Farang self-made men who, equipped with unique business ideas, made only a moderate investment in Thailand (including in the entertainment sector) and have been truly successful in the long run. The few lucky guys who have literally made a fortune, have likely not made it in Pattaya but had most of it already before moving to Thailand. You simply won't find many expats in Pattaya who literally started from scratch and with a few hundred thousand Baht only, set up a successful business and subsequently became wealthy men. To set the record straight, unless you've been a millionaire before, you'll most likely not make a fortune or become a millionaire in Pattaya either. If you break even with, for example, a bar business, at least during the long "low season" (money is made in the high season anyway), and manage to save a bit of your takings to cover your expenditures, that's quite a success for Pattaya standards.
But before we go into further details, here's an often-repeated expat joke:
Question: "How do you make a small fortune in Pattaya?"
Answer: "Start with a big one!"
Legal Basics for Running a Business in Thailand
If you want to run a business in Thailand legally, you will have to set up a company and apply for a work permit. The basic requirement for both is a Non-immigrant "business visa" which can be applied for at Thai embassies or consulates, preferably in your home country. A foreign entity may never own more than 49% of the shares in a Thai company while at least 51% must be Thai-owned. This means that you will officially need Thai partners in your business, at least on paper.
Employment is strictly prohibited without a regular Non-Immigrant visa type "B" and a work permit, regardless of whether you set up your own business or are employed by a local company (in which case your employer should arrange all the necessary documents and assist you with applying for the visa and a work permit.)
And while we're at it, here's another warning: Be aware of low-income job offers, e.g. "manager" positions in the entertainment sector, and dodgy companies that offer to employ you without a work permit. According to Thailand's strict laws on foreign employment, you'd be considered an illegal laborer and be at permanent risk of harsh fines, imprisonment and deportation.
If you want to set up your own company, you will likely need the assistance of an established law firm which helps you with the legal procedure, company registration, work permit application etc. Also please note that foreigners are usually only allowed to work in sectors where Thai people are not sufficiently qualified yet, and that there are certain businesses which aliens are categorically not permitted to operate by Thai law (such as agricultural businesses).
Many foreigners who plan only a smaller investment in Pattaya, e.g., open a beer bar, small guesthouse, laundry, internet shop etc., and don't want to go through the legal hassle of setting up a company, often simply buy "their" business in their Thai girlfriend's or wife's name. While there's nothing wrong with that essentially, it's surely not the smartest way of securing your investment.
On one hand, you certainly save on the running costs that come with a registered company, e.g., personal income tax, corporate tax, lawyer fees etc.; so if your business generates only a moderate annual income it might be worth taking a risk and saving some money here. On the other hand, you would legally not be allowed to work in "your own" business, i.e. not even go to the fridge and get yourself a bottle of beer (if it's a bar business that you're running). And finally, while that might not bother you too much, you shouldn't really be surprised either if one day your "loving" Thai wife or GF kicks you out of "your" bar or other small business. Without an official legal role in "your" business there would basically be nothing you could do about it.
Run Your "Own" Bar in Pattaya?
Many Farangs who have experienced Pattaya's alluring nightlife and the easy-going lifestyle in Thailand, dream of running their own bar, restaurant or guesthouse in Pattaya.
Sure, the prospect of being the "big boss" in your own bar is certainly very tempting at first glance. Drinking your favourite brand of beer at wholesale prices in the company of "your girls" and mates, and even making money on top of all that – this truly looks like a paid holiday, doesn't it?
But be warned. If you're a passionate drinker, not only may the lifestyle literally kill you rather sooner than later. If you're not business-minded either and can't keep track of your balance sheet, you may soon also find yourself unable to pay for the rent and other bills, especially if you have no other income or only little reserves.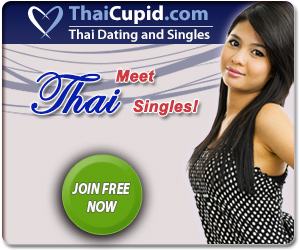 While a professionally run bar (restaurant, guesthouse, whatever) in the right location and purchased at the right price might well provide you with a sufficient income to survive and make a living in Pattaya, you will probably not make a fortune. If it's really got to be a bar, think well about the location, calculate the monthly costs for operating your business (rent, key money, wages etc.) and make a realistic estimate of what your monthly takings may be. Do also compare the prices for similarly-equipped bars in similar locations (to scan the classified ads sections in the local English-language media or chat with other bar owners in the area might be helpful) and make sure you don't pay more for your bar than what it is really worth. If you have a friend in Pattaya or someone you really trust who already runs a bar or similar business, his advise might also be useful. And finally, do exercise extreme caution when the selling price is suspiciously low; the venue might have never made any money (if it was a goldmine why should the owner want to sell it at a bargain price?) or the deal might be dodgy one way or the other.
Do not listen to fairy tales of previous owners, even the more so if they are fellow countrymen of yours. They might just be trying to get rid of the place, possibly because they can't afford to pay for the monthly losses anymore; so do always inquire into why someone wants to sell his bar. It's certainly also a good idea to have a chat with owners of similar businesses in the same area who do not want to sell, and whose experiences may help you make the right decision.
As the average Pattaya bar owner story goes like Farang A buys a bar, runs it for a while (without success) and then sells it on to Farang B, make sure you won't be Farang C or D in that line of unsuccessful wannabe-bar owners. Pattaya has already seen enough Farang greenhorns who invested their savings into loss-bound businesses and, in the end, had to sell their bars at "urgent sale" prices, often well below what they've initially paid themselves, or simply had to leave their businesses behind.
There have also been numerous reports of bar-owner-cum-scammers in Pattaya who have sold the same bar to multiple people at the same time (needless to say that none of the buyers knew of the other one) or sold, say, 50% shares in their business to 10 different people or so before disappearing head over heels.
If you buy a bar business but only rent the building, always make sure that your name (or that of your Thai partner) is in the lease contract and that the lease contract is signed by no other than the legal owner of the property. Also make sure that the lease isn't just about to expire and more "key money" might soon be required to renew it, or the lease might not be extended at all.
If you buy a business including the property, it is certainly highly recommended that you consult a lawyer. Do not pay or transfer any money before ownership of the property has been legally transferred at the land office. If you pay a deposit but later cannot dig up the rest of the buying price, your deposit would also most likely be gone.
Especially when relying on Thai business partners, your Thai girlfriend or wife, due diligence should be your top priority. For example, if you buy a bar in your Thai girlfriend's name (i.e. you pay for a business your girlfriend will own) you shouldn't really be surprised if one day she kicks you out of "your" bar.
On the other hand, if you set up a company for your bar business and apply for a work permit as managing director, you'll be subject to income and other taxes (higher in the case of foreigners) which add to your monthly costs.
If you still wish to open a bar in Pattaya, you should expect to spend at least 500,000 Thai Baht for a single-unit shophouse bar in a mediocre location, i.e. if you rent the place, not buy the building. To develop a small guesthouse in a rented shophouse building, perhaps with a restaurant or bar on the ground floor, you should expect to spend at least one million Baht. If you want to buy a single-unit shophouse building, expect to pay at least 4-5 million Baht in a halfway decent location. As everywhere in business, the sky is the limit. So if you fancy running a GoGo bar on Walking Street, bring at least a few million Baht with you to get started and pay "key money" for the first year …
Speak German? Wenn auch Ihr mit dem Gedanken spielt, eine Bar in Pattaya zu kaufen, findet Ihr viele nützliche Tipps, die Ihr im Vorfeld unbedingt wissen müsst, auch auf unserer neuen deutschsprachigen Pattaya Info-Seite!
Invest in Pattaya's Real Estate Market
Some things never seem to change in Thailand, regardless of all that "real estate bubble" talk and prophecies of gloom and doom: If you purchase a property at a realistic price or "off-plan", and following intensive market research, the most secure investment opportunity in the long term can probably still be seized in Pattaya's ever booming real estate market.
Due to the abundance of property to choose from, Pattaya's real estate market is clearly a "buyer's market" and still offers some of the best investment opportunities you can find in Thailand, especially in the long run. For the same reason though, it must be conceded that selling property has certainly become a bit harder than just a few years ago, so investors who seek to make a quick profit have been warned.
However, if you're not under pressure to quickly re-sell your property, you should easily be able to make a substantial one-time profit or generate a sustainable regular income – depending on whether you buy/refurbish/sell or simply rent your property.
Rental and sales prices for condominiums, residential houses and commercial buildings have continuously risen in recent years (prices for less desirable objects may have stagnated but have definitely not fallen.)
If you wish to buy property in Pattaya, just please note that there are certain legal restrictions to foreign ownership of property in Thailand, e.g., foreigners are not allowed to buy/own land or houses in the kingdom. Long-term lease options (like 30-year lease contracts) can, however, ensure your long-term residential rights even though you're not the legal owner.
In general, foreigners can buy condominiums in their own name. However, foreign ownership of individual units (per condominium block) is restricted to a maximum of 49%; the other 51% must be Thai-owned. So unless this 49%-limit has been exceeded – and provided buyers can prove that the funds they use to purchase their condo have been legally transferred from their home country – foreigners can buy and own condominiums in Thailand without further legal restrictions.
Find a Job & Work in Thailand?
Unless you are highly skilled or qualified in a sector, in which Thai people are not competitive yet, your chances of finding an employment with a local company are relatively low. Due to the lower costs of employing Thai workers, sweeping restrictions on what foreigners are legally permitted to work in Thailand etc., most companies are naturally seeking Thai nationals only. There might be some chances in the hospitality sector (e.g. hotel management or chef positions) but serious job offers are rather limited.
If you still wish to work in Thailand and do not qualify for such "high profile" positions, then your best options might be to seek a teaching position as English teacher (high demand for qualified teachers but relatively low pay), work as a real estate agent or scuba dive instructor for a local dive center, seek online freelance jobs, or start some other kind of internet-based business like a website or an online store.
It surely won't make you a millionaire either but may well supply you with a few extra Baht if you sell some stuff on Ebay, run a website or a blog, do some online stocks trading, online gambling or sports betting (illegal in Thailand though).
The cost of living in Pattaya is certainly still relatively low, so if you manage to slightly adjust your lifestyle (i.e. not maintain a tourist-like lifestyle) you should also need significantly less money in Thailand than you would probably need in your home country, or at least enjoy a better quality of life.
Speak German? Wollt auch Ihr Euch ein paar Baht hinzuverdienen oder ein Geschäft eröffnen in Thailand? Um mehr über Arbeiten und Business in Pattaya und die rechtlichen Grundlagen ausländischer Geschäftstätigkeit im Königreich zu erfahren, schaut doch einfach mal auf unserer neuen deutschsprachigen Pattaya Info-Seite vorbei!
Business, Work & Investment Links
Thailand Business & Legal Guide
Foreign Investment In Thailand (PDF)
BOI – Board of Investment of Thailand
Business, Jobs & Investment Forum (Thai Visa)
Sunbelt Asia Group – Your Gateway to Business in Thailand
Sunbelt Legal Advisors – Company Registration, Work Permit, Visa
Suthipong Law Center Pattaya – Company Formation, Work Permit, Legal Services
Siam-Legal.com – Legal Services & Business Consulatants
Thai Law Forum, Legal & Business News
Thailand Lawyer – U.S. and Thai lawyers assist you with Thai real estate law, family law, company registration, US immigration law, Thai court litigation, investigation, surveillance
Vision Asia – Business Transfer Experts in Pattaya
Pattaya Mail Market – Business Opportunities & Property
Pattaya Trader Magazine – Business Opportunities & Property
Pattaya-Investments.com – Business Opportunities, Property For Sale
BahtSOLD.com – Thailand Classified Ads – Business For Sale & Property
ThaiVisa Classified Ads – Business Opportunities, Employment, Real Estate
Sunbelt Business Transfer Specialists – Buy or Sell a Business in Thailand
Buy or Sell a Thai Business (Thai Visa Forum)
Job Offers In Thailand (Thai Visa Forum)
Thai-Trade.com – Thailand Business Directory
Thailand Business Pages (Thai language)
Thai Trade Fairs – Find Your Trade Partners
For advertising on this page, free listing or link submission, please contact us.