Popular with tourists and expats alike, Pattaya attracts around 10 million visitors each year and is mostly famous for its sunny beaches, legendary nightlife and 24/7 party atmosphere.
Pattaya-Funtown.com is your comprehensive online travel guide to Pattaya, Jomtien and Thailand, providing you with all the information you need before traveling to Funtown. Do I need a visa to visit Thailand? How can I find a cheap hotel or guesthouse in Pattaya? Find everything you need to know about holidays, life and lifestyle in Pattaya here on our website. Useful info for tourists, "long stayers" and expats alike.
Staying in Thailand for longer than just a couple of months has never been easy for tourists under 50 who neither legally work in Thailand or are married to Thai girl.
The problem is there isn't really an affordable long-term visa option available for foreigners under 50.
Since the beginning of 2017 the visa situation has only become more difficult, with some saying that the good old days when you could practically live in Thailand on back-to-back tourist visas or 30-day border runs have ultimately come to an end.
Why? Because not only have immigration limited the number of "border runs" or visa-exempt entries via a land border you can do to just two entries per calendar year. There also seems to be a crackdown underway on foreigners with "too many" tourist visa stickers in their passport … Read more
Since Pattaya's "discovery" by U.S. soldiers in the 1960s and its rapid transformation from a virtually unknown fishing village to one of Thailand's most popular destinations, Pattaya has gone through some significant changes but always remained loyal to its "Funtown" image.
Less than a mere two-hour drive Suvarnabhumi Airport and Bangkok, Pattaya has become famous for its tropical beaches, multitude of nearby tourist attractions, excellent restaurants and shopping facilities but, most notably, its world-famous nightlife that kick-started Pattaya's tourism boom.
Pattaya in the 21st century, however, can no longer be reduced to its bustling nightlife, thousands of beer bars, nightclubs and massage parlours. While Pattaya's "adult entertainment industry" certainly still plays a major role in attracting tourists to the city, more and more couples and families, many from emerging source markets, have discovered Pattaya recently as their new favourite destination – and this with good reason.
Indeed, Pattaya today is more than just the old "Disneyland for adults" and has something on offer for everyone – young and old, single and couples, families and pensioners alike.
If lazy sunbathing on Pattaya or Jomtien beach and the the city's bustling nightlife shouldn't be enough to keep you busy round-the-clock, Pattaya has a wide range of tourist attractions that cater to whatever your taste may be.
In the last couple of years only, Pattaya has seen the addition of a vast number of new attractions that appeal specifically to family vacationers and reflect the city's changing tourism profile.
Some of the "must-see" places of interest include, for example, the Sanctuary of Truth, exciting crocodile and tiger shows, a boat trip to Koh Larn island just off the coast of Pattaya, and the Pattaya Floating Market. Read more
If you're a sports and outdoor enthusiast, Pattaya has more than 20 of Thailand's finest golf courses, all in tropically evergreen landscapes and within a 60-minute driving distance from the city center.
Fun for the whole family and kids is always guaranteed in one of Pattaya's brand-new amusement and water parks. And if you're the more adventurous type – elephant trekking in the jungle, a thrilling jet ski or banana boat ride, bungee jumping or a scuba diving trip, might be just the thing you need after a night on the town? Read more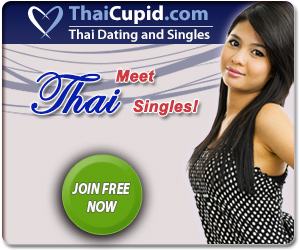 Having said that Pattaya has revamped its image significantly in recent years and is surely on its way to establish itself also as a "family-friendly" destination – Pattaya's notorious nightlife and red-light districts are certainly still the city's main attraction. In fact, Walking Street – Pattaya's prime entertainment zone – has developed to some kind of tourist attraction in its own right in recent years.
At a rough estimate, there must be around 2,000 nightspots all over Pattaya, from so-called "beer bars" and hostess bars, live music venues and traditional pubs, to ultramodern discos and dance clubs with state-of-the-art lighting and sound systems; from A-GoGo and coyote bars with "sexy shows" to world-renowned transvestite cabaret shows.
Never mind what the neighbours say. Following a day of lazy sunbathing, sightseeing and shopping, that's all part and parcel of the unique Pattaya-by-night experience and should be on everyone's must-see list. Read more
Yep, now we're talking about Pattaya's notorious nightlife and thousands of bars and nightclubs; last but not least – let's face this pretty fact – Pattaya's beautiful and charming ladies.
Roughly estimated, it's got to be something like 1,000 to 2,000 "beer bars" all over Pattaya, perhaps even more? So regardless of where you stay in Pattaya, if you're looking for a nearby place to have a drink, chat with one of the ladies – or to find sexy female companionship for a couple of hours or the rest of the night – you'll never have to search for very long.
Although beer bars are concentrated most densely in the South Pattaya area, bars can be found virtually anywhere around Pattaya. And let's get this straight from the start: Although the female staff of a beer bar will usually all be prostitutes, bars in Pattaya aren't just some kind of "brothels". In fact, they're pretty much like your local pub back home and invariably friendly places where anyone looking for a fun time is welcome. The only crucial difference is that the bar maids are also available for extra services in your room … Read more
A visit to one of Pattaya's (in)famous GoGo bars (that's pretty much the equivalent to Western-style strip joints and table-dance clubs) should surely not be missing either from your to-do list in Pattaya, regardless of whether you're a single male, a straying husband or an adventurous couple.
Pattaya currently has more than 80 GoGo bars situated all over town. While the better part is located in the Walking Street area of South Pattaya, an increasing number of GoGo bars and coyote clubs can also be found on Soi LK Metro off Soi Buakhao.
To start with, why not just have a look around our popular nightlife pictures and video galleries to get a feel for what's awaiting you in Funtown? We're sure you'll acquire a taste for it very very quickly. Read more
Pattaya has an extensive choice of inexpensive budget rooms and mid-range accommodation, as well as an ever-increasing variety of more upmarket options and luxury resorts.
Standard room rates at guesthouses start from approx. 400 Baht per night during the "low season". Mid-range and more upscale accommodation is available from just above 1,000 Baht a night – that's just a bit over 30 US dollars! So even if you're on a budget you can always afford to stay "in style".
Visitors from most European, North and South American, as well as many Asian countries, do not need a visa to enter the kingdom if they wish to stay in Thailand for no longer than 30 days and for tourism purposes only.
If you wish to stay longer than a month or two most foreigners can easily apply for a tourist or other visa at a Thai consulate in their home country.
Our general Thai visa pages provide you with all the info you need before traveling to the Land Of Smiles. Do I need a visa to travel to Thailand? Where can I find the nearest Thai embassy or consulate, and what kind of visa can I apply for?
Finally, you can find all the latest visa updates that are particularly of interest to long-stay tourists and expats on our regularly updated Thailand visa news page.
Pattaya has been built on its thriving sex industry, that's no secret. In fact, prostitution – in spite of not being "strictly legal" in the kingdom – has a lively and longer tradition in Thailand than modern-day mass or "sex" tourism and is deeply ingrained in its culture.
Unless you're a real blockhead it probably won't take you long to figure out that Pattaya bar girls are actually all hostesses or – to put it bluntly – prostitutes. If there is mutual understanding bar girls will accompany you back to your room for an hour or two or the rest of the night to provide you with a bit of sensual relaxation. Up to you, as they say – and your wallet.
To take a girl out of her bar, customers will have to pay a so-called "bar fine" (money paid to the bar directly so that the lady can leave with a customer) of usually around 300 to 500 Baht in a "regular" bar … Read more
Traditional Thai massage isn't just healthy, it's a perfect form of relaxation too. Especially after an adventurous day touring the city's markets and attractions, or hours of lazy sunbathing on Pattaya's sunny beaches, a traditional Thai massage session of an hour or two is both relaxing, refreshing and healthy.
Massage parlours can be found all over Pattaya and in virtually every side-street, with prices starting from approx. 200 Baht per hour.
But to be clear about this: In opposition to a widespread Western misconception, traditional Thai massage is a therapeutic practice and not to be confused with the kind of erotic "body massage" that Thailand has become famous for and focuses less on health benefits but relaxation of a rather sensual kind, typically including a "happy ending" … Read more
Jomtien is located just a few kilometres south of Pattaya within a 10-minute driving distance from the city centre.
Nestled within its own wide bay with a six-kilometre stretch of sandy beach, Jomtien is the perfect choice for tourists who seek a quieter and more relaxed alternative to Pattaya's traffic and noise but don't want to miss out on the city's bustling nightlife and other amenities.
Jomtien's essential bonus is that it provides all the features of a relaxed beach holiday in a less "touristy" environment, but just around the corner from the hustle and bustle of South Pattaya and Walking Street. Then again, Jomtien itself has undergone a massive development and hasn't just become a destination in its own right but one of Pattaya's most favourite residential areas, featuring a fair share of nightspots and a remarkable bar scene of its own. Read more
Ladyboys surely aren't everyone's "cup of tea". While some guys swear they've had the hottest sex ever with a ladyboy in Pattaya, others might despise them as a matter of principle, or simply not know how to tell a ladyboy from a "real" girl.
But like them or not, ladyboys aren't just an Internet fad – their often massive silicone boobs and extra gateways on the rear side are simply additional sweeteners most Thai girls can't offer.
If you wish to learn more about Pattaya ladyboys, learn how to spot a ladyboy, and find out where to meet ladyboys in Pattaya, feel free to have a look around our popular ladyboys page to find all the info you need.
If alternatively you'd rather meet a cute Thai ladyboy online before you even visit Pattaya, this free ladyboy dating site offers a good opportunity to make yourself more familiar with what might be your secret object of desire? And if you're more serious about your "ladyboy adventure" and wish to date a "normal" ladyboy that doesn't work in a bar, MyLadyboyDate is the perfect platform to hook up with decent Thai ladyboys that don't just want your cash.
Talking about dating sites – bar girls in Pattaya work for cold hard cash. Fair enough. That's what they're in Pattaya for.
But what if all those commercial pay-for-play adventures aren't your cup of tea? Meeting "normal" Thai ladies who have never worked in a bar and aren't dating you just because you've paid their bar fine, has always been a bit tricky.
But in fact, thanks to modern technology, meeting a "normal" Thai girl has never been as easy as now in the age of Facebook and messaging apps.
With Internet access available even in the most remote village these days, there are now hundreds of thousands of cute Thai ladies with more romantic ambitions that increasingly hook up with foreign guys on social networking and dating sites.
So if you want to meet a Thai cutie straight from the countryside that isn't just keen on your money, then dating sites like Thai Friendly are definitely worth a shot these days. While the most popular Thai dating sites are free to join anyway, even paid membership plans are still considerably cheaper than a single night of buying overpriced lady drinks for a bunch of bar girls in Pattaya … Read more
Second next to Bangkok, Pattaya is Thailand's prime destination for shopping fanatics and bargain hunters. No kidding, you can literally take a flight to Bangkok without virtually any luggage except for your passport and some cash, because everything else is available here – and this at considerably cheaper prices than in your home country.
From contact lenses and cheap reading glasses to a complete set of shining new teeth; from precious gemstones and necklaces to fake Rolex watches; from counterfeit designer clothes and football shirts to breast implants and tailor-made suits; from Thai-style handicraft and souvenir junk to brand-name clothing at wholesale prices – Pattaya's simply got it all.
Find out where to buy what at the the best prices in our Pattaya shopping guide and directory.
Ever wonder what your Thai GF and her friends in the bar talk behind your back, or what these "hieroglyphs" she's posting on Facebook actually mean?
Thai is a fascinating language with melodic sequences of sounds and words and an ostensibly irritating alphabet. But unless you have a knack for learning languages you might initially find it impossible to master even the basics of Thai.
Then again, it's certainly not as hard as it seems to develop some fundamental Thai skills. In fact, it's much easier than you would think at first glance.
Our Thai language pages don't just give you a brief introduction to the history and structure of this fascinating language – you can also pick up some basic Thai vocabulary and learn lots of useful phrases … Read more
As the rest of Thailand, Pattaya is extremely gay-friendly and has a fairly developed gay scene. In fact, homosexuality in Thailand isn't just accepted and tolerated – being gay is a normal feature of everyday life.
Albeit less developed than the straight bar scene, Pattaya's gay scene is similarly organized. Aside from the city's world-famous transvestite cabaret theatres, there are dozens of host bars where you can simply have a drink and chat with the male staff, as well as numerous A-GoGo and show bars. The only crucial difference from straight venues is that the service staff, the hosts and dancers, are attractive young males … Read more