This is the third part of our "visa run to Vientiane" travel guide, dealing with where to stay, what to do and see in Vientiane by day and by night.
Where to Stay in Vientiane? Hotels & Guesthouses
Aside from a limited number of upscale hotels, Vientiane has numerous cheap guesthouses and budget hotels, catering mainly to backpackers and "visa runners" from Thailand.
Guesthouses are concentrated most densely in the areas along the Mekhong river and its side-streets, and around the nearby Nam Phou fountain.
Thanks to the density of low-budget accommodation in these areas, with dozens of cheap guesthouses and smaller hotels, it should always be easy to find an inexpensive room within minutes. If you're coming straight from the border or the Thai consulate, just take a Tuk-tuk to the Mekhong River (Mae Nam Kong in Lao) or the Nam Phou fountain and start your search from there.
Room rates, depending on the room standard, range from less than to 200 Baht to approx. 800 Thai Baht. You can choose between dormitory-type rooms, fan rooms of different standards, and air-conditioned rooms with TV, fridge, warm water etc.
Travelers should basically expect to spend around 500 Baht for a clean and decent (though usually rather tiny) room in a central location near the Mekhong river. Payment is accepted in Lao Kip, Thai Baht and US dollars.
During the past decade – responding to the needs of growing tourism – a number of upscale hotels, which correspond to the taste and demands of sophisticated travelers, have also been built around Vientiane.
The most notable of these new constructions – completed in 2004 – is the Don Chan Palace hotel directly at the Mekhong riverside. With its 14 floors overlooking the Mekhong valley and Vientiane, and home to a popular disco which is open until 4 a.m. on weekends, the Don Chan Palace is the tallest building not only in the capital but all over Laos.
Room rates for mid-class hotels and guesthouses of a decent quality standard start at around US$15, up to more than US$100 for a luxury suite in a posh five-star hotel. As in guesthouses, payment is possible in Lao Kip, Thai Baht and US dollars. Tip: Online booking is usually a lot cheaper than the "walk in" rate!
On a side note: According to a "secret" Lao law, most hotels and guesthouses won't allow you to entertain female Lao guests in your room, i.e. unless you are legally married to them. The reason for this puritan policy: Sexual relationships between foreigners and local women (who are not their legal wives) are strictly prohibited by Lao law.
Official penalties – if "caught in the act" – are severe, and the foreigner may be jailed and deported, on top of paying a hefty fine. Police raids might not be very common but, if you take a girl to your room and the lady should rob you during your sleep, this unwritten Lao law makes it virtually impossible to obtain assistance from the police and your landlord (if he decided to bend the rules in your case). In order to avoid legal hassle and trouble with the authorities, most hotels will therefore not allow foreigners to take Lao girls back to their rooms.
While small guesthouses are often more lenient, upscale hotels will categorically not allow you to enjoy company overnight. So if you can't sleep without a female cuddly toy in your bed for a night or two, you're advised to ask at the reception before checking in whether guests are allowed in your room or not.
Also note that some guesthouses insist on an early nightly curfew and might lock the front door without giving you a key; others employ night clerks. So if you fancy late-night activities (although there aren't many options anyway as most of the few bars there are in Vientiane close around midnight) make sure you'll be able to get back in.
Basic Guide to Vientiane – Things to Do and See?
The Lao People's Democratic Republic (or Lao PDR) as the country is officially called, was established in 1975 and is one of the least developed nations in Southeast Asia – third world basically – as opposed to its "wealthy" neighbour Thailand.
In Vientiane, however, you'll probably notice as little of this poverty as of the official communist doctrine. In effect, you won't see any more police or military in Vientiane than on the streets of Thailand.
The official language is Lao, a tonal language closely related to Thailand's Isaan dialect. Despite minor differences in pronunciation and vocabulary, Laotians all understand Thai fairly well.
The local currency is the Lao Kip (LAK) and comes in notes of 500, 1,000, 2,000, 5,000, 10,000, 20,000 and 50,000 kip. Coins are not in use. In Vientiane and areas near the border, Thai Baht and US dollars are readily accepted, so unless you want to feel like a "kip millionaire" for a while there's no real need to exchange to Lao Kip.
As of October 2015, the Lao Kip exchange rate is about 8,000 Kip to the US dollar and 9,000 Kip to the Euro. One Thai Baht usually gets you around 230-250 Lao Kip. For up-to-date exchange rates, please visit the website of the Banque Pour Le Commerce Exterieur Lao.
ATMs can be found throughout Vientiane. Depending on the bank operating the ATM, however, not all accept international credit cards. In addition, many ATMs occasionally run out of money as their stock of Lao Kip gets exhausted in the course of the day. In comparison with Thailand, transaction fees are also relatively expensive, so using Lao ATMs on a regular basis definitely can't be recommended. The same restrictions and extortionate transaction fees as for international cards also apply to Thai ATM cards; so you're advised to take enough Thai Baht in cash with you or, if you should really need one, look out for an ATM with international card logos.
International phone calls can be made at dozens of internet cafés on Thanon Setthathirat.
Thai SIM cards often work fine in Vientiane, however, the signal is obviously the better the closer you get to the Mekhong riverfront where you can easily make phone calls to Thailand at the regular Thai rates.
Vientiane (speak Wiang-Chan) has been the Lao capital since the late 19th century and the times of French colonialism, a position the city kept after the former kingdom became independent from France in 1953 and the communists took over the city during the 1975 revolution.
Vientiane is the largest city in the Lao PDR, with an estimated population of just over 200,000.
Compared with the hustle and bustle of Bangkok, for example, Vientiane's relaxing atmosphere makes it feel like the small town it essentially is. Little traffic, little people and – to put it bluntly – not much to do and see. After you've done some sightseeing and perhaps some shopping the best thing you can probably do in Vientiane is kick back with an ice-cold Beerlao – the tasty Lao national beer – and watch the sunset over the Mekhong river.
In the area around the Nam Phou fountain, along the riverside road (Thanon Fa Ngum) and its side-streets, you'll also find dozens of restaurants serving traditional Lao food and French-style baguettes, as well as international cuisine at very reasonable prices. From deep-fried grasshoppers to pasta and pizzas, from steaks and Indian curries to Tex-Mex food – anything is available here.
In fact, during our most recent visit to Vientiane in September 2015, we were surprised to find that many of the older established small restaurants and beer gardens in the riverfront area had either completely vanished or received substantial upgrades. What is more, we counted more than a dozen completely new and more upscale restaurants (cafes, bakeries, bistros), all looking very inviting and some outright posh. So if Lao street food is not for you but you're looking for a European-style "fine dining experience", Vientiane and its new gastro scene will pleasantly surprise you.
If you feel like chilling out for an hour two, there's also a number of traditional massage parlours in the riverfront area where you can enjoy a relaxing massage in clean air-conditioned surroundings. ("Extra" services as you may know them from Pattaya are not available, however.)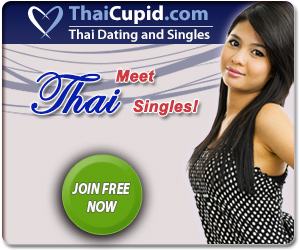 Getting around in Vientiane is fairly easy. As the city centre itself is relatively small and areas of interest are concentrated within a radius of a few kilometres only, most destinations can be reached on foot.
The ubiquitous Tuktuks can be chartered from almost every street corner. Most Tuktuk drivers will chat you up anyway when you walk by and ask "Where you go?" or, if you're not interested in a taxi ride, possibly try to sell you some drugs? As there are no fixed tuktuk routes, it is however highly recommended to agree on a fare in advance to avoid an argument upon arrival at your destination.
Most tuktuk drivers carry a fare card for popular destinations around Vientiane but, as these fares are slightly inflated, a little negotiation is recommended. (As stated above, fuel prices in Laos are considerably higher than in Thailand, so don't expect Lao tuktuks at Thai prices. For less than 100 Baht, or an absolute minimum of 20,000 Lao kip, no tuktuk will take you anywhere.)
Taxis can be chartered from Wattay Airport, Friendship Bridge, near the Morning market, or outside many larger hotels. Fares are set by bargaining. The same applies to the rising number of air-conditioned minivans – surely the most comfortable means of transport there is in Vientiane.
What to do do, where to go and what to see in Vientiane?
To be honest, aside from visiting some local Buddhist temples or the unimpressive Patuxay Monument, and perhaps a trip into the surrounding countryside, there really isn't much to discover in and around Vientiane.
The so-called Buddha Park, a Buddhist/Hindu sculpture park and popular local tourist attraction located some 25 kilometres southeast from Vientiane and also known as Xieng Khuan, is probably one of the most notable exceptions.
Shopping? Vientiane is definitely not Bangkok, so aside from a number of handicraft, textile and souvenir shops in the areas near the Mekhong river and the Nam Phou fountain, Thailand-spoiled shopping enthusiasts should not find many places of interest here. Cheap Lao cigarettes or liquors? No problem. Or how about a shopping spree at the Talaat Sao ("Morning Market" in English) opposite the main bus terminal?
The Morning Market – despite its name open only from 9 a.m. through late afternoon – is a large conglomerate of small indoor shops selling textiles, clothes, watches, jewellery, electronics, counterfeit mobile phones (imports into Thailand are illegal) and pretty much of anything. Unlike Thailand's impressive shopping malls, however, the two floors of the Talaat Sao are mainly not air-conditioned, so shopping here can be pretty exhausting.
During our most recent visit to Vientiane in September 2015, our biggest surprise was the immediate Mekhong riverfront area.
What used to be a run-down stretch of land with a couple of open-air Lao eateries where we would often go for a beer and watch the sunset, has in recent years been developed into a well landscaped public leisure park and a huge night market where hundreds of small stalls sell mostly Lao handicraft, souvenirs and clothes (the usual Western stuff like T-shirts, handbags etc. but also traditional Lao clothing). Well worth a visit in the evening.
What else? We must admit we're slightly at a loss.
Before going into details about all the things that you could do if you weren't here primarily on a visa run as we suppose, we'd rather cut a long story short: There actually is not much to discover in the Lao capital. In your webmaster's humble opinion, the best things about a visa run to Vientiane have always been: 1) the Thai consulate and a new visa, 2) cheap and yummy Beerlao, and 3) getting back to Thailand.
Granted, if you're here for the first time you'll probably find Vientiane worth a slightly longer stay – and why not? If you're looking for a quiet retreat from the bustling nightlife of Pattaya and Bangkok, Vientiane with its small town ambiance is surely enjoyable enough for a few days, yet perhaps a bit boring in the long run.
But truth be told, your webmaster has never stayed in Vientiane longer than for two or three nights at a time; so if you should decide to stay a bit longer than just to apply for a new Thai visa, we'd advise you to have a look at the See, Do and Buy sections on the Vientiane page of Wikitravel which has all the "touristy" knowledge base to extend your visa run to a downright vacation and indulge in some "serious" sightseeing.
Lao Nightlife, Bars & Girls?
To start with the good news: Beerlao, the national beer of Laos (also available in a stronger dark version) is not only extremely cheap but also very tasty. It usually comes in large 0.66-l bottles and, depending on whether you drink in a small food stall, a cosy riverside beer garden, or an upscale pub or disco, prices vary from roughly 10,000 to 20,000 Lao Kip only. That's about 40-80 Thai Baht or less than two US dollars.
There's no real shortage of places either where stressed and thirsty travelers can enjoy a quiet local beer. Especially the Mekong riverside area used to be packed with dozens of bamboo-and-thatch "beer gardens" where you could enjoy the sunset over the river, along with an ice-cold Beerlao and a snack. Unfortunately a massive construction project to build a riverside leisure park and night market has seen most of the beer gardens along the Mekhong shoreline disappear.
But no worries, there are still more than a dozen cafes and bistros, as well as a handful of bars in the area where you can quench your thirst for an ice-cold Beerlao in the afternoon and evening.
But here are the "bad" news, relatively speaking: Vientiane is neither Pattaya nor Bangkok. In fact, nightlife in most Thai small towns, like Udon Thani for example, is probably more exciting than the handful of bars, pubs and discos awaiting "night owls" in Vientiane.
Nightlife in the Lao capital is virtually limited to less than a dozen night spots. To make things worse: Except for some Lao-style nightclubs that won't appeal much to Westerners, none of these venues has professional hostesses à la Pattaya waiting for you. The simple reason: Prostitution is illegal in Laos.
Lao girls who want to meet foreigners instead ply their trade as freelancers and can be found in discos, bars and beer gardens, which they visit as paying customers. But don't you expect the ladies there to be overly pushy or shout at you "Hello sexy man" as in Pattaya. Vientiane's off-the-record sex trade is lively, however much more discrete than in Thailand.
A second drawback of Vientiane's "nightlife" is the extremely early official curfew. Believe it or not, most places close indeed before midnight, and there's hardly any traffic on the dark and deserted streets after midnight. While some clubs and discos have authorities bend the rules and stay open until past 1 a.m., it surely gets increasingly difficult to find a halfway entertaining watering hole after 2 a.m. The most notable exception is likely the popular disco and outside bar at the Don Chan Palace hotel which stays open until 4 a.m. on weekends.
Tuktuk drivers usually also know which places (if any) are still open after midnight and will readily offer to take you to some "underground" party in the middle of nowhere. As it happens, some weird places are always open until the wee hours of the morning; this might be a Lao-style "nightclub" on 30 dimly lit square metres or an unlicensed "disco" in the basement of a private suburban villa?
Having said there's only a handful of bars and pubs in Vientiane, which often close before midnight and have no "professional" bar girls à la Pattaya, this certainly doesn't mean that you can't have fun in Vientiane after dark.
Aside from whatever late-night disco might be the flavour of the month (which often changes) we'd recommend you to stick to one of the following three places:
Khop Chai Deu Restaurant & Bar
The long-established Khop Chai Deu restaurant and bar is set in an old French colonial villa near the Nam Phou fountain on Setthathirat Road (running parallel to the riverfront road) and offers international food, cool drinks and cocktails, and live music. The popular outdoor bar is regularly packed in the evening.
Khop Chai Deu has been the "place to go" for many years and is a popular meeting point for hi-so type locals, expats, tourists and backpackers alike. If you're primarily looking for freelance Lao girls, though, Bor Pen Nyang has certainly outstripped Khop Chai Deu in recent years but it's still a cool place to start a night out in Vientiane. Open daily from 9 a.m. to 11.30 p.m. Happy hours all day till 8 p.m.
Bor Pen Nyang Bar & Restaurant
Bor Pen Nyang on Thanon Fa Ngum (that's the name of the Mekhong riverside road) is a breezy fourth-floor rooftop bar and restaurant, overlooking the river and offering awesome sunset views. The huge semi-open-air pub with a big round counter in the middle has Lao and international food, cool drinks, draft beer and cocktails, as well as the purportedly "most extensive choice of liquors and whiskey" in Laos. Two snooker-style pool tables ("winner stays on"), a couple of TV screens with live sports on the wall, and traditional Lao show performances also cater for your entertainment.
Since its opening in 2005, Bor Pen Nyang has kind of outdone the longer established Khop Chai Deu and quickly established itself as the ultimate meeting point for locals, expats and travelers. Open until before midnight, the popular rooftop pub also attracts a large number of freelance Lao girls who usually hang about with a group of friends and party the early night away before moving on to the nearby Samlor Pub (or any other nightclub that ignores the official early curfew.)
If you're lucky some girls may chat you up themselves but most often you'll have to make contact yourself. No, it's not a hostess bar like you may know it from Pattaya but it's surely the best pick-up joint for freelancers you can find in Vientiane.
Samlor Pub on Setthathirat Road (that's the road running parallel to the riverside promenade), not far from Bor Pen Nyang and right opposite the temple, has long been one of only a few bars there were in Vientiane and was literally packed every night. Now that there's more competition, the pub doesn't seem to get really busy anymore before other bars prepare to close, but in return stays open longer than its competitors, usually until after 1 a.m. Samlor Pub features live sports on TV, loud but excellent music, and two American pool tables where you can challenge the winner.
Many of Vientiane's "ladies of the night" like to hang about in the rather small and often overcrowded bar for an hour or two after other venues have closed and before moving on to a disco or a party. If you haven't been lucky at Bor Pen Nyang but are desperate for some female company, you should try your luck here.
Lao prostitutes usually ply their trade as freelancers, but you may sometimes need a bit of good luck to find a female companion for the night, and have to be much more persistent and proactive than in Thailand where the bar girls literally drag you in and offer their services quite frankly.
Yes, there are a couple of discos in Vientiane (often some weird underground places in secret locations) that keep going until after midnight. There are also a few streetwalkers and ladyboys that roam the side-streets near the riverfront after dark. Tuk-tuk drivers that try to sell you drugs and offer to take you to places with girls are also waiting at nearly every corner.
So sure , if you can't be without "it" for a night or two there are certainly a few options but you will often need a more "offensive approach" and be a bit more outgoing than in Pattaya.
If the easiness of finding a temporary sex partner in Thailand has already spoiled you, this may seem a bit strange in the beginning; but rest assured that nearly all single ladies you meet in one of the pick-up joints listed above are effectively freelance prostitutes and just waiting for the right chat-up line. The main difference to Thai bar girls is that you might have to make the first step.
On a positive note, many Lao ladies who work as freelance prostitutes often speak more decent English and are more interesting and fun to talk with than most "professional" bar hostesses in Thailand with their silly "Hello sexy man" approach. Many Lao girls also have their own motorcycles and may readily invite you for a joyride to a disco, or offer to take you back home to your room?
On the downside, the supply situation is a bit more complicated and unpredictable.
For some odd reason, on certain days, there's an abundance of single Lao girls hanging about at the usual places, while on other days, for obscure reasons, there are hardly any girls around; or those you meet at the bars are simply not interested in making contact at all? We never found out the reason for this but can only guess: As freelance sex workers in Vientiane's unofficial (and criminalized) sex trade, it's basically "up to the girls" when they want to make a few extra Kip. Many ladies also have regular day jobs and "sell pussy" only when they're short of money (which is more likely at the end of the month). Or they simply have a night out with friends and only hook up with guys should the opportunity arise, i.e. rather by chance than by professional courting.
Many Lao ladies also have foreign boyfriends who regularly send money from abroad, while others frequently cross the border to Thailand to work for a few months in the bars and karaokes of Udon Thani or even Bangkok and Pattaya. As said above, other than in Thailand's notorious nightlife districts where the girls literally chase you, in Vientiane you may sometimes need a bit of luck.
If you eventually manage to find a lady that is ready to accompany you back to your room, you should expect to pay roughly the same rates for sexual services as across the border in Thailand. Since visa regulations for Laotians who want to visit Thailand have become much easier in recent years, many girls have plied their trade in Thai bars and got used to more than just a couple of drinks or a cheap meal at a street-side stall in return for sexual favours.
To put it in numbers: Most "professional" Lao girls will ask for 2,000 Baht for sex these days. Sure, you can also find a freelancer or streetwalker at 1,000 Baht "short time" but they're usually not "first choice". As in Thailand, it's up to you to negotiate. (That's obviously unless you hook up with a "normal" Lao girl in a bar or elsewhere, you have some drinks or just have a good time together and she goes with you "for free".)
Please also note that, according to a "secret" Lao law, most guesthouses and hotels won't allow you to entertain female Lao guests in your room, i.e. unless you are legally married to them. The reason for this puritan policy: Sexual relationships between foreigners and Lao women (who are not their legal wives) are strictly prohibited by Lao law.
Penalties, if "caught in the act", may be severe, and the foreigner may be jailed and deported, on top of paying a hefty fine. Police raids may not be very common but, if you take a girl to your room and the lady should rob you during your sleep, this unwritten Lao law makes it virtually impossible to obtain assistance from the police and your landlord (if he decided to bend the rules in your case). In order to avoid legal hassle or trouble with the authorities, most hotels and guesthouses will therefore not allow foreigners to take Lao girls back to their rooms.
While small guesthouses are often more lenient, upscale hotels will categorically not allow you to enjoy company overnight. So if you can't sleep without a female cuddly toy in your bed for a night or two, you're advised to ask at the reception before checking in whether guests are allowed in your room or not.
It's probably also because of this unpleasant law that most Lao ladies will prefer to stay with you only "short time" rather than spend the whole night with you. Another reason for this short-time mentality is certainly that many freelance girls still have regular daytime jobs and have to be at work in the morning.
As with freelance prostitutes across the border in Thailand, due diligence is a definite must when picking up Lao freelance girls and inviting them back to your room; same as in Pattaya, some ladies may develop "long fingers" during your sleep and your chances of finding the same girl again are virtually as low as zero.
This applies even more to the ever-increasing number of ladyboys who hang about at the riverside promenade in the late evening and early morning hours. As their colleagues on Beach Road in Pattaya, these Lao katoeys are notorious for swiftly nicking your wallet from your trouser pocket while just chatting with you in the middle of the street and grabbing for your private parts on the fly.
For parts one and two of our extensive "visa run to Vientiane" guide please see:
For detailed maps of Vientiane and a selection of hotels and guesthouses at discount Internet rates, please see: