Following a slow early start over the weekend, Songkran has officially kicked off on Monday and will be in full swing until Sunday, April 19, when all hell breaks loose in Pattaya.
Like it or not, that's a full week of water-splashing mayhem on the streets and outside the bars of Pattaya. If you're in town and want to join the action (you haven't really got a chance to escape it anyway), please remember to drive your motorcycle carefully, always wear a crash helmet, and keep your wallet, cigarettes and lighter, mobile phone etc. in a plastic bag, at least during the day.
On this page, we'll upload the latest and best videos taken on the streets of Pattaya this Songkran festival, so watch this space regularly for updates over the next week.
Songkran 2015  –  Video Gallery
SONGKRAN 2015 ALL AROUND PATTAYA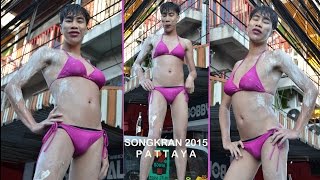 SONGKRAN 2015 PATTAYA JOMTIEN NAKLUA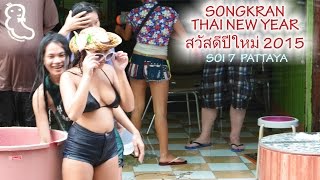 SONGKRAN 2015 ON PATTAYA SOI 7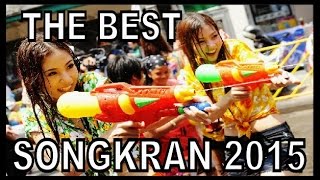 SONGKRAN IN PATTAYA - APRIL 16th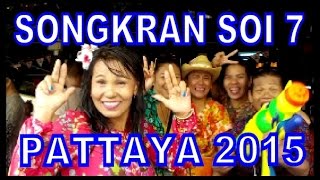 SONGKRAN SOI 7 TO BEACH ROAD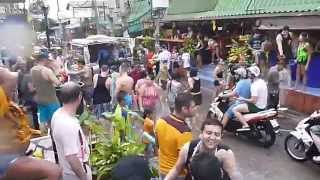 SONGKRAN SOI 7 HAPPINESS STAR BAR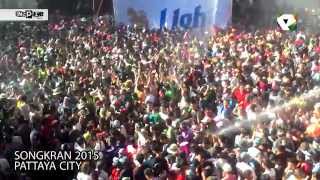 SONGKRAN PATTAYA BEACH ROAD
SONGKRAN ON WALKING STREET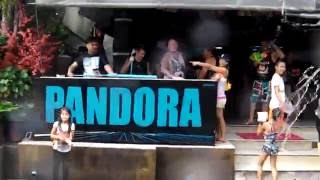 SONGKRAN @ PANDORA BAR SOI 7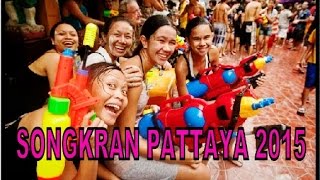 SONGKRAN 2015 ON SOI BUAKHAO
SONGKRAN 2015 PATTAYA SOI 7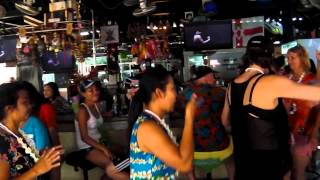 SONGKRAN @ PANDORA BAR APRIL 17th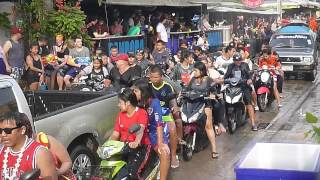 SONGKRAN APRIL 16th PATTAYA SOI 7
SONGKRAN 2015 ON SOI NEW PLAZA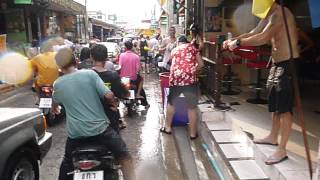 SONGKRAN FIRST OFFICIAL DAY SOI 7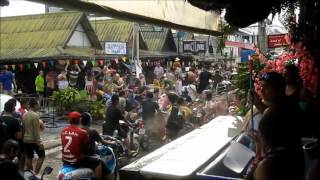 SONGKRAN 2015 PATTAYA SOI 7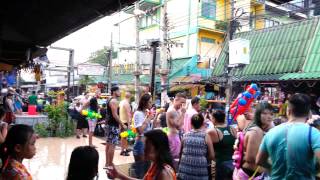 SONGKRAN APRIL 15th PATTAYA SOI 7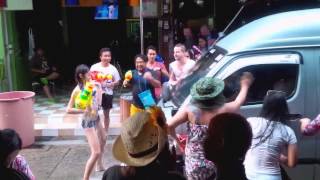 SONGKRAN APRIL 14th PATTAYA SOI 7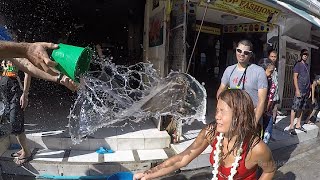 SONGKRAN 2015 ON PATTAYA SOI 8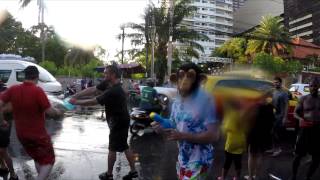 SONGKRAN WAN LAI FESTIVAL 2015
SONGKRAN ON SOI 6 - APRIL 18th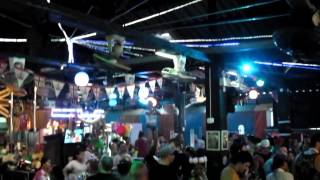 SONGKRAN @ PANDORA BAR APRIL 14th
SONGKRAN 2015 ALL AROUND PATTAYA

SONGKRAN 2015 PATTAYA JOMTIEN NAKLUA

SONGKRAN 2015 ON PATTAYA SOI 7

SONGKRAN IN PATTAYA - APRIL 16th

SONGKRAN SOI 7 TO BEACH ROAD

SONGKRAN SOI 7 HAPPINESS STAR BAR

SONGKRAN PATTAYA BEACH ROAD

SONGKRAN ON WALKING STREET

SONGKRAN @ PANDORA BAR SOI 7

SONGKRAN 2015 ON SOI BUAKHAO

SONGKRAN 2015 PATTAYA SOI 7

SONGKRAN @ PANDORA BAR APRIL 17th

SONGKRAN APRIL 16th PATTAYA SOI 7

SONGKRAN 2015 ON SOI NEW PLAZA

SONGKRAN FIRST OFFICIAL DAY SOI 7

SONGKRAN 2015 PATTAYA SOI 7

SONGKRAN APRIL 15th PATTAYA SOI 7

SONGKRAN APRIL 14th PATTAYA SOI 7

SONGKRAN 2015 ON PATTAYA SOI 8

SONGKRAN WAN LAI FESTIVAL 2015

SONGKRAN ON SOI 6 - APRIL 18th

SONGKRAN @ PANDORA BAR APRIL 14th