Pattaya Ladyboys – An Introduction
As with all sexual preferences, Pattaya ladyboys are surely not everyone's "cup of tea". While some guys swear they've had the hottest sex ever in Pattaya with a ladyboy, others might have been robbed by a gang of katoeys on Beach Road, or simply despise them as a matter of principle.
Ladyboys (or katoeys as the local she-males and transvestites are called in Thai) are a common feature of everyday life in Thailand. Thanks to the tolerant nature of Buddhist culture, ladyboys – just like gays – are far more visible and accepted in Thai society than transvestites or transsexuals in Western countries.
While the katoey phenomenon isn't restricted to urban areas and you can come across a ladyboy in virtually any small village in the countryside, tourist places like Pattaya or Bangkok – worldwide (in)famous for their raunchy nightlife – certainly attract an unusually large number of Thailand's unique "women of the second category".
And while it's obviously a gross misconception that every second bar girl in Pattaya is in fact a she-male (the ratio between female and ladyboy sex workers must be something like 10:1), it's an undeniable phenomenon that katoeys have increasingly infiltrated Pattaya's sex industry in recent years.
On this page we'll tell you all you need to know about Funtown's notorious ladyboys (LB's), including how to spot a Pattaya ladyboy and where to meet ladyboys in Pattaya.
Thai ladyboys are famous for their sexy looks and their potential to offer you a sexual experience of a "different" and slightly sleazier kind. Born as true men, some say, katoeys know best how to satisfy a man, using and giving access to all orifices of the body.
Because of their sexual condition, many ladyboys are also said to be ready for sexual experiments that a "standard" Thai bar girl may dislike and object to, for example, anal play and other "less ordinary" sex practices. Many Pattaya ladyboys also have massive silicone breasts – an additional sexual stimulus most ordinarily-equipped Thai girls simply can't offer.
Just like many Thai women who have come to work as prostitutes in Pattaya, many Thai ladyboys work as freelance prostitutes on Pattaya Beach Road or Walking Street. Others have "regular" jobs in beer bars or GoGo bars where they often mix with the "real" girls and sometimes make it hard for punters to decide if that half-naked, big-busted hottie is Pattaya's latest candidate for the "Miss Thailand" contest or just a convincingly made-up bloke with boobs? Although not specifically designated to ladyboys, especially the areas of Soi 6, Walking Street, or Pattaya Beach Road after sunset, attract a disproportionally large number of ladyboy sex workers.
Pattaya ladyboys who do not work as prostitutes (often to re-pay a costly sex reassignment) usually work in traditionally feminine occupations like hairstylists in beauty salons, shop vendors or waitresses; while more talented katoeys may seek a job as show dancer in one of Pattaya's world-famous transvestite cabaret theatres. Of course, many ladyboys with "proper" jobs still freelance as part-time prostitutes on Pattaya beach or in Walking Street's notorious pick-up joints to earn a few extra Baht on the night shift.
A selected few Pattaya ladyboys may also job as ladyboy escorts while others like to hook up with foreign guys for casual hot encounters on niche dating sites like My Ladyboy Date. In other words, you could bump into a ladyboy at the next best 7-eleven store, as well as as in any bar or nightclub around town.
Depending on your sexual flavour, it is important to know, however, that not all ladyboys are equally equipped physically. So before you take the next best katoey back to your room, there are a few details you should know …
What Is A Katoey? Transvestites, She-Males & Post-OP Ladyboys
So what exactly is a katoey or ladyboy and, most importantly, how can you tell a ladyboy from a "real" girl? That's a challenge not so easy to complete for many Pattaya newbies.
To start with: There are three types of ladyboys which represent three different stages of sex change: transvestites (men dressed up as women); she-males ("chicks with dicks" but silicone breasts); and so-called post-OP ladyboys who have undergone full gender reassignment and have a man-made vagina instead of a penis.
The first type are transvestites, i.e. physically normally developed men who simply dress and make up as women. Most of them also undergo a hormone replacement therapy but can't afford to pay for a costly breast implantation or complete sex reassignment. While many transvestites may still look extremely attractive in their fancy dresses and evening gowns, they are still 100% men physically, with only very small or no boobs at all.
The other two categories of ladyboys have, at least partly, undergone plastic surgery and represent different stages of sex reassignment.
Probably the most common type of a ladyboy is best described as a she-male, i.e. a katoey who has had his secondary sex characteristics modified and, thanks to plastic surgery, often has unusually big and perfectly-shaped breasts (while Asian girls in general normally have small breasts).
While big boobs probably turn most men on, please remember that these seemingly perfect "women" still have a little (or not so little?) penis swinging between their thighs. In other words, they're "chicks with dicks". Many ladyboy lovers will acknowledge, though, that it's exactly these pre-OP cross-gender creatures, and the physical attractions of both sexes they combine, that provide just the typical katoey experience they're looking for in Pattaya.
A third category of ladyboys are such who have undergone a full sex reassignment procedure and have also had their primary sex characteristics altered. After their penises, via plastic surgery, have been transformed into vaginas, ladyboys on this stage of sex change are physically complete women – that's except for the fact that they were born as men. Also referred to as post-OP ladyboys.
Thailand has gained a reputation for medical tourism and cheap cosmetic surgery and gender reassignment. For Thai standards, however, a complete sex change is still extremely expensive and reportedly costs anything between 45,000 and 320,000 Baht.
As a result, most ladyboys in Pattaya are either just transvestites (i.e. men dressed and made-up as women) undergoing a simple hormone replacement therapy, or "transsexuals" who have had breasts created by plastic surgery. The final step is simply too expensive – and presumably painful – for most katoeys.
Tip: If you want to check whether a ladyboy's boobs are "real" or the bra has just been stuffed with textiles, don't be shy and ask if you can touch them. "Chicks with dicks" are probably the least shy ladyboys species; proud of their perfectly-shaped silicone breasts, they're usually happy to let you fondle their boobies, or even show you their newly acquired assets, before making your choice.
Most ladyboys will be honest and also let you know whether they still have a penis or not. Otherwise, be aware that a penis can be hidden away quite easily, so that "chicks with dicks" can wear sexy tight dresses and jeans without revealing their sexual identity. If that's the case, they should readily offer you a blow job or anal sex "doggy style", and sometimes you might not even notice that you're actually dealing with a ladyboy? On the other hand, the few ladyboys in Pattaya who have undergone a full sex change, might also still be too shy to display their new man-made vagina and rather go for oral and anal satisfaction as well.
How to Spot a Ladyboy as Pattaya Newbie?
While most expats and "old hands" have probably developed an ability to recognize ladyboys even from the distance, Pattaya "newbies" are often at risk of making surprising and possibly undesired (?) sexual encounters.
In fact, there seems to be no shortage of guys who think they've picked up the most gorgeous Thai girl and take "her" back to their room for some hanky-panky – just to have an awkward oops moment between the sheets when they find out that their oh-so-sexy "chick" actually comes with a dick.
So if you're a first-time visitor to Pattaya, blinded by the omnipresent sight of female (or not so female) beauty around town, here are a few basic guidelines on how to spot a ladyboy and tell a katoey from a "regular" Pattaya bar girl.
At least from a distance, ladyboys are arguably among the most attractive "women" you will come across in Pattaya. Tall and leggy as supermodels and with perfectly-shaped silicone boobs, they're often more beautiful than the "real thing". Ladyboys love plastic surgery, so many katoeys don't just have unusually big silicone breasts but have also undergone other cosmetic surgery procedures like nose or bum jobs to make their faces and physique appear more feminine.
On the downside, what most ladyboys have in common is an unusually girlish behaviour and exaggarated sexy walk. While some Pattaya bar girls walk like real yokels, most katoeys overdo the sexy walk on their high heels and walk like divas on a red carpet. Their often slutty dress style (short skirts, high heels, lots of lipstick and heavy make up) is another hint at a ladyboy. And while most ladies in Pattaya – including professionals in the sex industry – are usually rather shy and reserved when it comes to making contacts with strangers, a typical Pattaya ladyboy is certainly anything but shy.
In fact, ladyboys in Pattaya – especially those who work as prostitutes – are extremely straight-forward and often pushy when it comes to chatting up strangers on the street and making unambiguous sexual advances. To give an example, if you're walking down Pattaya Beach Road in the early morning hours and suddenly face a tall creature in a slutty dress, with massive boobs and on high heels, who instantly offers you a blow job, possibly right on the beach, then chances you're facing a ladyboy are 99% – no matter how "feminine" your exotic beauty may look.
Aside from being taller, more "girlish" and less shy than your average Thai bar girl, ladyboys can also be recognized easily by their deep masculine voice, the large size of their feet and hands, shoulders wider than their hips and, in many cases, an Adam's Apple (although nowadays even an Adam's Apple can be removed by cosmetic surgery).
To sum up how to spot a Thai ladyboy: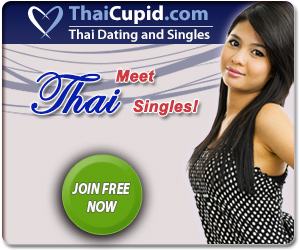 dark masculine voice
heavy make up, slutty dress
tall, big (silicone) boobs, little bum
girlish behaviour, exaggerated sexy walk
wide shoulders, big feet and hands, Adam's Apple
less shy, often with "pushy" or slutty behaviour
Pattaya Ladyboy Bars, Areas & Meeting Points
Pattaya's two most popular ladyboy shows can be enjoyed at the world-famous Alcazar and Tiffany cabaret theatres. They're both located on the northern section of Pattaya 2nd Road, not far from Big C and the Dolphin Roundabout.
If you fancy watching professional Las Vegas-style cabaret shows performed by female impersonation artists, then you certainly shouldn't miss these two places.
Tiffany and Alcazar have both been in business for nearly three decades and are renowned across the world for their fantastic, professional ladyboy shows. Regular televised beauty pageants are additional attractions for visitors. The entry fee for both cabaret shows is around 500 Baht, with several shows on offer every evening. For more details, picture galleries or online reservation, please visit Tiffany's website at www.tiffany-show.co.th (English).
A new place in town for transvestite cabaret shows (opened in 2013) is the Colosseum Show on Thepprasit Road in Jomtien. The Venue (Jomtien Complex) also features a popular ladyboy/gay cabaret show every night, which is free to enjoy for customers.
From late evening till the early morning hours, Pattaya's world-famous Walking Street is arguably the best place to meet ladyboys in Pattaya. While some of the younger katoeys who teeter up and down Walking Street on their high heels may be absolute stunners (at least from the distance), others just look like aged Asian drag queens.
Most LBs in the Walking Street area work as freelance prostitutes and hang out at the notorious pick-up joints or chat tourists up at the the roadside. Usually they'll just come in for a drink or two and then walk up and down Walking Street again, mostly in the area in front of Marine Disco in the centre of Walking Street. Many katoeys also rent rooms in nearby apartments that they might offer to use for a short-time session.
If you primarily wish to "observe" the scene but still feel too shy to enter ladyboy bars (or bars frequented largely by katoeys) directly, why not just walk around the area for a while and have a drink in one of the nearby "straight" bars (e.g. Lucky Star bar opp. Marine Disco) and watch the Pattaya ladyboy scene from a "safe" distance?
Even if you cannot find a suitable object of desire and should decide to spend the night on your own, "people watching" (and we don't just mean ladyboys and other weirdos) is always great fun on Walking Street!
As for ladyboy venues in the Walking Street area, let's start with the "bad" news: Jenny Star Bar, formerly Pattaya's most famous ladyboy pick-up joint and located just below Marine Disco in the centre of Walking Street, has shut up shop in early 2013 to give place for the "reorientation" of Marine Disco.
Linda Bar, about 50 meters up from where Jenny Star Bar used to be and on the same side as Marine Disco, is still operating. An equally old institution in Pattaya's ladyboy scene, though, it unfortunately also shows on the quality of the "girls" how old-established this little bar is.
As you can see from many clips on YouTube, e.g. here and here, some ladyboy stunners can be spotted every night outside Country Bar a bit further down on Walking Street in the direction of the Bali Hai Pier. Most of the ladyboys here have rooms near the back of the bar complex which can be used for some "short time" hanky-panky.
While Lita Bar on Soi BJ (off Walking Street) is a relatively new ladyboy venue that opened only in early 2014, Hot Tuna bar reportedly has "some of the best looking ladyboys in Pattaya" but, according to this review, "they charge accordingly".
Marine Disco, though not a designated ladyboy venue, is still a popular late-night pick-up joint for ladyboy lovers on Walking Street. And when all discos are closed for the night, the same rules apply to ladyboys as they apply to "naturally female" bar girls – you'll always be able to find a freelancer at JP bar (that's the noisy place on the little side-street opposite Marine Disco), no matter what gender you're looking for …
Soi 6 is a side-street between Pattaya Second Road and Pattaya beach in North Pattaya, lined by 50 or so short time bars. Most bars get going at around 1 p.m. and close at around 1 a.m. While most venues on Soi 6 cater to straight customers, more and more places also employ katoeys these days. While many bars feature an opaque mix of "real" girls and ladyboys, some bars are 100% dedicated to ladyboys now.
As the name says, "short time" bars provide short-time sexual services, usually for up to an hour. They are typically indoor bars with dark glass fronts, often tell-tale names, and always a handful of sexy ladies hanging about outside their bars, trying to lure customers in: Hello sexy man, where you go? and the usual chat-up stuff. The more aggressive types will literally try to pull you in …
While the regular bar business takes place on the ground floor, the upper floors provide basic guest rooms (shower and toilet often not in the rooms) where you can enjoy yourself discretely in the company of the lady(boy) of your choice. In that respect, short time bars resemble intimate small brothels, and the ladies/ladyboys working here also seem to be less shy and more "tame to the hand" than those working in conventional bars. Most won't mind if you "paw" them a bit in the usually dark-lit bars, and some might even provide you with a hand job or a blow job in the discrete sofa corners that are typical for the interior of Soi 6 venues.
Bar fines are usually 300 Baht and include the room rental fee for one hour. Most ladyboys on Soi 6 will expect roughly 700-1,200 Baht for sexual services.
While more and more bars on Soi 6 seem to employ a handful of ladyboys these days (e.g. Good Fellas near Pattaya 2nd Road) the following places are among Pattaya's most popular ladyboy bars:
Hi Boss Bar – Roughly in the centre of Soi 6, this is a lounge-type set up with couches, a dancing pole and hi-backed chairs situated around a long bar. As most places on Soi 6, Hi Boss Bar opens early afternoon and closes at 1 a.m., after which time the ladyboys usually hang about outside their venue or walk up and down Pattaya Beach Road in front of Soi 6.
Pook Bar – Run by the same owners as its sister bar on Soi Buakhao, Pook Bar on Soi 6 is strictly dedicated to ladyboys. It's is a big open bar with dancing stages on the first floor, open from 1 p.m. to 2 a.m. Upon entering Pook's, a ladyboy-crazy British mate of your webmaster once proclaimed: "This must be the best bar in town!" While this is obviously a matter of taste, Pook's is certainly one of the best-established ladyboy venues around Pattaya and well worth a visit.
So What Bar – Popular LB short-time bar, on the left-hand side when coming from 2nd Road.
Pattaya Beach Road by night, especially the areas in front of Soi 6, Soi Yamato or Soi Post Office, are popular meeting points for Pattaya's beach hookers and ladyboys. Among locals and expats, the area is also known as "Coconut Bar". The freelancers usually hang about in little groups and twitter unambiguous chat-up lines to sell their services to passers-by.
Apart from Walking Street and Soi 6, this is your safest bet if you want to meet ladyboys in Pattaya. Many guesthouses in the area (e.g. on Soi Yamato) also provide cheap short-time rooms.
On the downside, Pattaya's dimly-lit beach promenade is also the area where most ladyboy-related crimes are reported: bag snatching, robberies, fights with aggressive katoeys etc. Local newspaper will regularly feature stories on (usually drunk) tourists who got robbed or attacked by a bunch of ladyboys on the dimly-lit promenade.
While touting for sexual services in public places is against Thai law (and authorities are well aware of the situation) police raids usually just result in charging the culprits a few hundred Baht. You are therefore advised to be extra careful when strolling along Pattaya Beach Road in the wee hours of the morning, especially after you've had a few drinks, and keep an eye on your beach beauty's long-fingered hands to make sure that one isn't grabbing for your wallet while the other one is rubbing your Willy.
If a situation gets out of control, e.g., if you've turned down an unambiguous offer and "offended" the pride of a ladyboy, it's always safer to leave the area quickly. Do not get into trouble and possibly end up confronted with a bunch of violent katoeys – possibly under the influence of yaba (methamphetamine) – beating you up with their fists and high heels.
Obviously you won't be required to pay a "bar fine" when you pick up ladyboy freelancers on Beach Road. Prices for sexual services, however, don't vary significantly from what you would be asked to pay in a bar: 500 Baht or so for a short-time session and around 1,000 Baht for "long time" (all night). Also please note: When you take freelance prostitutes of whatever sex back to your room, you might well save a bit of money on bar fines. On the other hand, if you end up in trouble with your companion (e.g., you get robbed during your sleep, possibly after having been drugged) your chances to find the same lady(boy) again are virtually as low as zero. Please also read our safety tips section further down on this page.
Other Ladyboy Venues & Locations
A couple of bars and A-GoGo clubs on Soi VC and Sunee Plaza – one of Pattaya's most popular gay areas – also employ katoeys, for example, Famous Bar on Soi VC.
Some LBs in this area are reportedly very young, so you're advised to check their ID cards before taking one back to your room.
Pook Bar on Soi Buakhao, operated by the same owners as Pook Bar on Soi 6, used to be one of Pattaya's most famous ladyboy venues until mid-2015. The popular ground-floor outside bar with dancing poles for their sexy "chicks with dicks" also used to be popular with guys who just wanted to "sneak a peek".
Now we don't quite understand why any successful business owner would want to fix something that obviously ain't broke. Anyway, Pook's was converted by its owners into an open-front restaurant in late 2015 and is now no longer a ladyboy bar.
A couple of new ladyboy venues can however be found within walking distance from the former Pook Bar, for example, the relatively new Fantasy Lounge on Soi Buakhao (near Soi LK Metro) or Baby Boom, a small ladyboy A-GoGo just off Soi Buakhao.
Pattaya Obesessions on Pattayaland Soi 2 (next to the Penthouse Hotel) is a ladyboy nightclub and GoGo bar featuring sexy Thai she-male dancers and professional ladyboy shows.
A relatively new and increasingly popular ladyboy venue is Sensations Bar in Action Street off Soi Buakhao (you can find a couple of sexy clips of Sensations Bar at this YouTube channel.)
La Bamba Bar, Stringfellows A-Gogo and The House (all on Soi 13/1 a.k.a. Soi Yamato) as well as Kings Bar on Soi 8 are popular ladyboy venues in otherwise "straight" areas. Although not actually a ladyboy bar, TJ's Bar on Soi Wongamat in Naklua also employs mostly katoeys these days.
As soon as the sun sets, a growing number of ladyboy freelancers can also be found along Jomtien Beach Road, mostly in the areas in front of Soi 5 and Soi 7 but increasingly anywhere along the dimly-lit beach promenade. Many also have their own motorcycles and may stop and offer you a ride as you walk down Jomtien Beach Road by night, obviously expecting you to take them back to your room and offer them a bit of financial compensation for the taxi ride and eventual extra favours. As with ladyboys on Pattaya Beach Road, however, there's no guarantee for your safety, even when you're just chatting and aren't even interested in their sexual services. Do always keep an eye on their long-fingered hands to make sure that one isn't grabbing for your wallet while the other one is rubbing your Willy.
Ladyboy Dating Sites
Last but not least: If bar hopping isn't your kind of thing, or you simply seek a more discrete encounter with a ladyboy – especially if this should be a "first time" for you and you're still a bit shy or indecisive – you may also want to try your luck with dating sites that focus exclusively on ladyboy dating.
Thai Friendly is currently the most popular site for meeting cute ladyboys online in Thailand and a perfect gateway to get a taste of their fascinating world. Thai Friendly has an easy-to-use interface and literally hundreds of sexy LBs from all over Thailand online at any given time. Even as a free member, you can send up to one message every 10 minutes to a ladyboy cutie of your choice. Or you upgrade your account to premium membership and gain access to an almost unlimited supply of hot Thai ladyboy contacts. Why not give it a try?
If you're more serious about your "ladyboy adventure" and wish to date a "normal" Thai ladyboy that doesn't work in a bar, MyLadyboyDate.com is another genuine platform for meeting decent Thai ladyboys that want to hook up with foreign guys and don't just want your money. So if GoGo bars and street hookers aren't your thing, but you seek a more serious date with a "normal" Thai ladyboy beyond the limitations and stereotypes of Pattaya's sex industry, MyLadyboyDate.com provides you with an interesting alternative.
Last but not least: If you want clear-cut discrete services in the privacy of your room, ladyboy escorts might also be worth giving a shot, particularly if you feel like trying sex with a naughty shemale but you're too shy to "bar fine" a katoey in one of the listed Pattaya ladyboy bars.
Safety Tips for Ladyboy Lovers – Crime, HIV/Aids etc.
Unless you fancy an HIV-test back home, it should be self-evident to use a condom when having sex with a ladyboy in Pattaya, especially if you're engaging in risky practices like anal sex or two-way blow jobs. Although the risk of an HIV infection may not be as high as frequently claimed in the media (unfortunately, there are no statistics available specifically for Pattaya ladyboys) sexually transmitted diseases are unfortunately very common in Pattaya.
It doesn't have to be Aids or Hepatitis, a nasty genital fungal or chlamydia infection, gonorrhea or genital herpes, can be easily transmitted (gonorrhea, for example, can even be transmitted through unprotected oral sex) and will definitely spoil your holidays for at least a week. While medication and antibiotics are readily available in local pharmacies, who really wants to take antibiotics, refrain from drinking alcohol and having sex for a full week when on holiday in Pattaya? Probably not you.
If you read the local newspapers frequently, or simply follow our news blog closely, then crime story headlines like the following probably sound familiar to you: "Tourist robbed by ladyboy gang on Pattaya Beach"; "Foreigner drugged and robbed by ladyboy"; "Ladyboy snatches gold necklace off foreign tourist" etc.
The truth is: Pattaya ladyboys are involved in hundreds of crime stories every year, with most crimes happening along the ladyboy freelance areas on Pattaya Beach Road, usually well past midnight. Other tourists may get robbed during their sleep after a short-time session with a ladyboy hooker, possibly after their drinks have been spiked, and wake up to find their wallets emptied, their mobile phones, necklaces etc. gone. Given an estimated ratio of 10:1 between bar girls/female sex workers and ladyboys in Pattaya, it is an undeniable fact that the latter are involved in a disproportionally large number of crimes, especially theft and robbery.
What's the reason for this high rate of criminals among ladyboys? Buddha only knows. It's probably their (costly) hormone treatments that have an irritating effect on their generally pleasant personalities and support an extremely pushy to outright aggressive behaviour. Also, never forget it's still a man's brain behind their beautifully made up faces – and men's muscles in their arms – regardless of how "girlie" they may feel or look. Widespread drug use among Pattaya ladyboys is certainly also an important factor.
Another reason may be their inveterate shortage of money. Most would-be-prostitute katoeys in Pattaya probably still find it hard to find a regular employment in a bar, with the vast majority of night spots catering exclusively to 100% straight visitors. Ladyboy prostitution, on the other hand, is still a grey zone somehow. While some ladyboy stunners may be real big cash earners (with regular "donations" from a handful of foreign sponsors abroad), the vast majority of ladyboys are likely ever-struggling to make ends meet and pay for either their drug consumption, sexy dresses, cosmetics and hormone tablets, or perhaps a new pair of breasts, a bum implant or vagina.
There aren't any "tips" specific to Pattaya ladyboys. Other than that you should be prepared for more pushy and aggressive behaviour, the same rules apply as when dealing with bar girls. Treat them correctly, pay what you've agreed to pay, take care of your belongings and restrict yourself to a "short time" session when picking up ladyboys from Beach Road or similar non-bar fine protected areas.
As most ladyboys in Pattaya work as freelance prostitutes and are not "registered" anywhere, your chances of finding the same ladyboy again are naturally very low if you should end up in some kind of trouble. Even safer: Only invite ladyboys back to your room who are regularly employed in bars where they keep copies of their ID cards; i.e. no freelancers.
As anywhere else in Pattaya, chances you end up in problems are the highest when you've had a few drinks too much and lose control of the situation, e.g., if you pick up a freelancer from Walking Street or Beach Road and fall asleep after (or during) sex, in which case you shouldn't be surprised really if you wake up without your wallet or mobile phone. In any case, if you really need to share a drink with your ladyboy, be it before or after having sex, in a bar or in your room, do make sure (s)he's got no chance to spike your drink.
Last but not least: Avoid violent confrontations with ladyboys. As feminine as they may appear, physically katoeys are still boys who know not only how to defend themselves but also how to attack effectively, possibly with the help of some high heels knocked over your head. As other disadvantaged groups, ladyboys in Pattaya are fairly well organized and usually hang out in groups. So if you end up in trouble with one ladyboy, you can be sure there's a whole bunch of big katoeys waiting just around the corner, ready to help their little "sister".
Finally, please bear in mind that not all ladyboys you come across in Pattaya are prostitutes. If you aren't really sure, treat them with the given respect before insulting him/her.