As the rest of Thailand, Pattaya is extremely gay-friendly and has a fairly developed gay scene including gay host bars, A-GoGo clubs, show bars with male dancers, transvestite cabaret theatres, gay massage parlours, and other gay-friendly establishments where gay men from all around the globe can enjoy themselves and their sexual orientation in the company of local boys.
Thanks to the traditional Buddhist conception that human beings equally consist of masculine and feminine parts, homosexuality in Buddhist Thailand is neither a taboo nor as stigmatized as in many Western societies. It's not just accepted and tolerated – it's a normal feature of everyday life. The ubiquitous sight of gay and (though to a much lesser extent) lesbian couples, and the tolerance displayed by the public, makes it easy for gay visitors to feel at home in Funtown. Even a local gay festival called Pattaya Pride is held on an annual basis.
Pattaya's colourful gay scene is a true paradise for foreign gay tourists. Whereas many elder gay men might find it difficult to find a suitable partner in their home country, Pattaya surely has no shortage of attractive young Thai males.
Many boys are employed as "hosts" (i.e. male prostitutes) in the local bars and aren't only ready to become your special friend for a night or two, but also act as your personal "guide" for the entire duration of your vacation. Many boys might also be seeking a more permanent foreign boyfriend/partner. As in "straight" relationships, age difference between partners in gay relationships is fully accepted in Thailand.
Please just note that underage sex with boys under 18 isn't only strictly prohibited by Thai law but may also lead to prosecution in your home country. Thailand's age of consent may be 15 but, in the case of prostitution, a higher minimum age of 18 applies.

HIV and Aids, as well as other STDs (sexually transmitted diseases), are certainly prominent issues and serious threats in Pattaya's LGBT scene. Even though the risk of contracting HIV might not be as high as often reported in the media (no official figures are available for Pattaya specifically), sexually transmitted diseases are unfortunately pretty common in Pattaya and can easily spoil your holiday for at least a couple of days.
(According to statistics from 2013, Thailand records about 8,200 new HIV infections and 21,000 Aids-related deaths every year. Gay men, sex workers and drug users reportedly account for over 60% of new infections. Since the first case was reported in 1984, nearly 1.2 million Thais have been infected with HIV. An estimated 460,000, i.e. approx. 0.7% of the population, are currently living with HIV/Aids.)
Where to Meet Boys? Pattaya Gay Areas
Albeit less developed than the straight bar scene, Pattaya's gay bar scene is similarly organized. There are dozens of host bars where you can simply have a drink and chat with the male staff, as well as gay A-GoGo clubs and show bars, which feature erotic dance and show performances. The only difference from straight bars is that the service staff, the hosts and dancers, are young and attractive males instead of bar girls.
In order to take a boy out of his bar you'll have to pay a so-called "bar fine". That's the fee charged by the bar for taking one of the staff out. Remember that you'll still have to pay the boy a kind of "compensation fee" for extra sexual services, or simply the time he's investing in you. Same rules and fees apply as in "straight" bars.
The two most popular entertainment areas for gay men in South Pattaya are Sunee Plaza and Soi Day-Night (off South Pattaya Road) and the world-famous Boyz Town (Pattayaland Soi 3, off Pattaya Second Road) where an abundance of gay bars and GoGo clubs, massage parlours "for men by men", gay-friendly restaurants and related establishments are located. A few gay bars can also be found on Pattayaland Soi 1 and 2.
Boyz Town is the indisputable epicentre of Pattaya's gay nightlife and the equivalent to Walking Street in the straight scene. This short and narrow cul-de-sac is literally packed with A-GoGo and show bars, and if you can't get laid here, they say, you probably can't get laid anywhere. Boyz Town is more expensive than Sunee Plaza, but you can be sure to find top quality entertainment here.
Sunee Plaza, on the other hand, has gained a reputation for younger boys, some well below the minimum age of 18; so to avoid legal consequences, you're advised to be careful and ask the boy to show you his ID card before taking him with you, the more so if you haven't met him in a bar but picked him up on the street. If a boy does not have an ID, you better reject his offer to make your day. (By the way: The year of birth in ID cards is based on the Buddhist calendar which is 543 years ahead of our Gregorian calender. For example, the year 1997 corresponds to the year 2540 B.E.)
Jomtien Beach, just 10 minutes south of Pattaya by taxi, has also developed its own popular gay scene – attractive especially for visitors who prefer a quieter, more laid-back and less "touristy" environment.
While Jomtien's own "gay beach", Dongtan beach (north of the police box at the junction of Jomtien Beach Road and Thappraya Road), is a popular daytime meeting point for local boys and Western gays, Jomtien Complex (off Thappraya Road and not far from Dongtan beach) has a growing number of gay bars and nightclubs, including a popular cabaret show at The Venue. You will also find a number of gay-friendly restaurants and guesthouses in the area.
There are also lots of guys who don't professionally work in Pattaya's sex trade but may still have regular day jobs and just freelance as male prostitutes. Many boys can be found along the southern stretch of Pattaya Beach Road in the evening hours (Pattayaland area); others will be roaming Pattaya's air-conditioned shopping malls during the day.

As with female freelance prostitutes, you're advised to be extra cautious when taking a boy from the street back to your room. Other than with guys regularly employed in host bars, it would be difficult to find that same boy again if you encountered any problems during your walk on the wild side, for example, get robbed during your sleep etc.
(Please also understand that when a Thai guy works as a host in a gay bar, this doesn't necessarily mean he's 100% gay.
Many boys who work in Pattaya's gay bars are actually bisexual and may also have Thai girlfriends, some even wives. Others, believe it or not, are 100% straight and just "do it for the money".)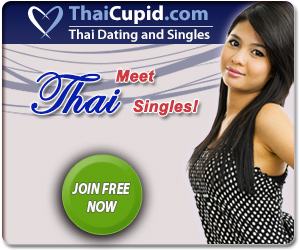 Pattaya also has a couple of gay discotheques, nightclubs and late-night venues. Gay massage parlours ("massage by men for men") and gay karaoke bars, where the local boys meet after their bars have closed for the night, can be found most conveniently in the areas of Soi Day-Night and Sunee Plaza. An ever-increasing number of gay-friendly restaurants can be found all over Pattaya and Jomtien, particularly in the Jomtien Complex area.
Ladyboy Shows
Ladyboys (katoeys in Thai) are a transgender phenomenon ubiquitously found all over Thailand. Katoeys are either 100% males who simply dress up as women (transvestites) or cross-gender "she-males" who have been surgically transformed into "women of the second category", at least partially. Ladyboys most commonly work as freelancers but can also be found in both straight and gay bars, as well as venues specifically dedicated to "chicks with dicks". Katoeys seem to attract less gay than "straight" or (secretly) bisexual male tourists who either fancy a "special" sexual experience or are simply unaware of what is hidden beneath the sexy "female" looks.
Pattaya's two most popular ladyboy shows can be enjoyed at the world-famous Alcazar and Tiffany cabaret theatres. They're both located on the northern section of Pattaya 2nd Road, not far from Big C and the Dolphin Roundabout.
If you fancy watching professional Las Vegas-style cabaret shows performed by female impersonation artists, then you certainly shouldn't miss these two places.
Tiffany and Alcazar have been in business for almost three decades and are renowned across the world for their fantastic, professional ladyboy shows. Regular televised beauty pageants are additional attractions for visitors. The entry fee for both cabaret shows is around 500 Baht, with several shows on offer every evening. For more details, picture galleries or online reservation, please visit Tiffany's website at www.tiffany-show.co.th (English).
A new place in town for transvestite cabaret shows (opened in 2013) is the Colosseum Show on Thepprasit Road in South Pattaya. The Venue (Jomtien Complex) also features a popular free ladyboy/gay cabaret show every night.
Granted, Pattaya's lesbian scene is much less developed and organized than Funtown's gay or straight scene. If you take a closer look, however, and have an eye for it, you will find lesbian Thai girls and "tomboys" not just in a couple of Thai-oriented clubs catering specifically to Lesbian (or bisexual) women but also in straight bars all across Pattaya.
Sames as relationships between men, lesbian relationships are fully accepted and surprisingly common in Thai society, especially among younger girls. Indeed, we think many foreign guys would be nonplussed to find out how many bar girls in Pattaya's "mainstream" straight scene are actually "closet lesbians" and more than happy to accompany female foreign visitors too.
Speak German? Um mehr über Pattayas spannende Gay-Szene und beliebte Treffpunkte für Gays zu erfahren, schaut doch einfach mal auf unserer neuen deutschsprachigen Pattaya Info-Seite vorbei!
Pattaya Gay Links – Some Useful Links for Gay Visitors
Nicky's Gay Pattaya – Great information website for gay visitors to Pattaya that lets you virtually explore Pattaya's most popular gay areas and helps you find the most happening host bars around town, best massage parlours and saunes, recommended gay-friendly hotels, restaurants and more.
Gay Jomtien Beach – Welcome to Jomtien Complex where you'll find dozens of gay & gay-friendly businesses along with a fantastic gay beach!
Panorama Pub & Funny Boys – Two great bars in the heart of Boyz Town
Boyz Sauna Gym – Professional massage by trained masseurs
Pattaya Pride – Annual gay festival and parade in Pattaya
Sawatdee Gay Forum – Thailand and Asia for the Gay Male Traveler and Expat
GayThailand.com – your home for all information you need to know about the gay scene in Thailand
Dreaded Ned's – Learn all about life in gay Thailand
Pattaya HotMale