To start with a prize question: How many bars do you think there are in Pattaya? In a city of possibly half a million people that has been virtually built on its nightlife and entertainment industry, it's obviously not just difficult to guess but virtually impossible to count how many bars, nightclubs and strip joints there are.
Just imagine you started your count at one end of Pattaya and eventually reached the other end of town – some of the first bars you've added to your list would most likely not be existing anymore, while scores of brand-new venues would have cropped up somewhere along the way in the meanwhile.
Roughly estimated, it's got to be something between 1,000 and 2,000 bars all over Pattaya, perhaps even more? So no matter where you stay in Pattaya, if you're looking for a nearby place to have a drink, chat with one of the ladies, or find sexy female companionship for a couple of hours or the rest of the night, you'll obviously never have to search for very long in Pattaya.
Although beer bars and A-GoGo clubs are concentrated most densely in the South Pattaya area, bars can be found virtually anywhere around Pattaya, from Naklua in the North to Jomtien in the South and the "Dark Side" in East Pattaya.
Especially Soi 6 (which has mostly "short time" bars), Soi 7 and Soi 8 in Central Pattaya, and Pattaya's infamous Walking Street – the unrivalled "epicentre" of Pattaya's bustling nightlife – are literally packed with hundreds of neon-lit watering holes. Other increasingly popular areas with an ever-growing number of bars are, for example, Soi Buakhao, Soi LK Metro, Soi Diana, and Soi New Plaza.
Despite numerous plans in the past to shut down venues with "lewd entertainment", restrict the number of bars and ban them to designated entertainment zones, new bars and entertainment complexes are still opening up all the time. So no matter where you stay in Pattaya, you should hardly be able to walk 100 metres without bumping into yet another beer bar decorated with fancy lights and with bar girls in sexy dresses trying to drag you in.
The official closing hour in Pattaya's entertainment zones is "around" 1 a.m. In practice, this usually translates to sometime between 1 and 3 a.m., depending on the location of the venue and the season, how busy a bar is at that time, and whether the "boys in brown" in the area (police) are willing to turn a blind eye or not.
On Walking Street (a designated entertainment zone), for example, the official closing time is 3 a.m.; but even so, many bars and clubs still remain open until sunrise. Also, depending on how strictly or laxly these vague rules are enforced in certain areas, "closing" is often interpreted as merely switching off the music and non-essential lighting. In general, we'd say, most bars around Pattaya stay open until 2 or 3 a.m. these days. Some places, however, are also open round-the clock.
Pattaya Beer Bars – More Than Just Beer, Whisky & Music
The most traditional and Pattaya-typical form of a bar beer (as the Thais call them) is an open-air kind of a hut, with a square bar counter and sometimes a roof on top. While the punters sit on bar stools around the bar, the service girls, mostly prostitutes who are "for hire", stand or sit behind the counter and entertain their customers from there.
Aside from having a drink or chatting with the girls, beer bar pastimes include a game of pool, connect-four and shut-the-box. Many bars will also show live football and other sports on TV or entertain guests with pool competitions, fishing trips etc.
Open-air bars are often concentrated in large bar complexes, e.g., on Walking Street. Other bars are located on the ground floors of shophouse units and often provide guest rooms on the upper floors. So-called "short time bars", typically indoor bars with dark glass fronts and dozens of girls sitting outside advertising their services, can be found abundantly on Soi 6 off Pattaya Beach Road. In addition to the regular bar business on the ground floor, "short time bars" function pretty much like intimate small brothels and usually provide "short time" rooms on the upper floors.
In order to draw attention to themselves and their services, Pattaya bar girls usually shout stuff like Hello sexy man, where you go? I want go with you, or something even more obvious at passers-by. If you travel as a couple or family, these verbal invitations will usually be more reserved: Hello madame, welcome inside please, or something along those lines.
To make this clear: Although bar girls are effectively prostitutes that will accompany male guests to their rooms, hostess bars in Pattaya (including A-GoGo bars) do not cater exclusively to single male customers, but female guests, couples and families are just as much welcome.
Especially during the long "low season", which lasts roughly from April through October, there are usually more service girls than punters in the bars; on average, depending on the size and the location of the venue, there will be like 10 and 20 ladies per bar. (If you multiply this by the estimated total number of bars in Pattaya, you'll also get a basic idea of how many "available" ladies there are in Funtown. According to our own calculations, their number might well exceed 20,000.)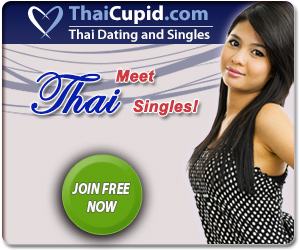 Drinking prices in beer bars are reasonably cheap overall and less expensive than in GoGo bars or nightclubs. Small bottles (0,33l) of locally-brewed (Singha, Chang, Leo) or imported beers (Heineken, San Miguel, Tiger) usually set you back around 50 to 90 Baht. A glass of Sangsom – the dominant brand in the Thai spirits market and a kind of brown rum – sells for 50-70 Baht in most bars, while imported spirits shouldn't cost you more than 100-150 Baht a glass.
Drinks bought for female employees, so-called "lady drinks", are slightly more expensive than regular drinks, but usually don't exceed 150 Baht in regular bars (the actual price is often posted on the wall or in the drinks menu).
Pattaya bar girls
, except for the cashier and the so-called mamasan (that's a kind of female manager and "pimp" in one person who manages the bar and activities of the girls) are actually all hostesses or – to put it bluntly – prostitutes.
If there is mutual (not just financial) understanding, bar hostesses are always ready to accompany their male customers for an hour or two – or the rest of the night – back to their hotel rooms. Easy as that.
To take a girl out of her bar, customers have to pay a so-called "bar fine" (money paid to the bar directly so that the lady can leave with a customer) of usually around 300 to 500 Baht. The bar fine, valid for usually the rest of the night or until the end of your lady's shift, will be added to your bill and is generally not refundable.

Bar hostesses earn moderate commissions on bar fines and "lady drinks", giving them an opportunity to increase their low base wages of roughly between 3,000 and 5,000 Baht per month. The payment of a bar fine, however entitles you only to take the lady out of the bar for the rest of her shift; you will still have to pay her a kind of compensation fee for extra sexual services or just for spending her time with you.
Customers will usually be expected to pay 1,000 to 2,000 Baht for such extra services (rates will depend on whether it's "short time" or "long time", high/low season, as well as the location of the bar and the individual expectations of your lady.)
Please also note that bar fines in A-GoGo bars, as well as the individual "compensation fee" for extra sexual services requested by GoGo girls, are significantly higher than in regular beer bars. Potential "sex tourists" will find more details on these and related issues on our extra Pattaya bar girls pages.
N.B. If bars and all those pay-for-play adventures aren't really your thing, cute Thai ladies with more romantic ambitions increasingly hook up with foreign guys on social networking and dating sites rather than work in a bar and outright prostitute themselves. So if all that commercial "bar girl stuff", like paying bar fines just to take a girl out for dinner, puts you off, and you'd rather meet a Thai cutie straight from the countryside that isn't just keen on your cash, then sites like Thai Friendly are definitely worth a shot. While the most popular Thai dating sites are free to join anyway, even paid membership plans are still considerably cheaper than a single night of buying lady drinks for a dozen of bar girls in Pattaya.
If you should either not be looking for female company, or travel as a couple or family, a night out in a Pattaya beer bar can still be lots of fun. Although the female staff of a typical bar will usually all be prostitutes, customers without intention of paying a "bar fine" are generally very welcome too – and usually make up the majority of the clientele.
You can always pop in for a couple of drinks and a game of pool, or simply to chat with other punters, just as you would in your local pub back home. Other than skeptics and first-time visitors might think, bars in Pattaya don't necessarily have that sleazy "red slight" atmosphere that might alienate non-male visitors but are invariably friendly places where virtually anyone looking for a fun time is welcome.
Drink prices are reasonable, i.e. probably cheap when compared to what a beer may cost you in a pub in your home country. The girls are always happy to entertain their guests with a game or have a chat with you; alternatively you can just listen to the music and enjoy Pattaya's unique nightlife atmosphere. The only significant difference is that the bar maids, when a financial agreement has been settled, are available for extra "out-of-the-office" services in the privacy of your room.
Speak German? Um mehr über die besten Bars in Pattaya zu erfahren, schaut doch einfach mal auf unserer neuen deutschsprachigen Pattaya Info-Seite vorbei!
"Short Time Bars" in Pattaya
If you're looking for clear-cut sexual services (like screw, pay and go) and female companionship for just the nitty-gritty, so-called "short time" bars might be just the thing for you.
Especially if for some reasons, say, you're married or have a GF waiting at home, it shouldn't be convenient for you to take a girl back to your room, "short time" bars provide a truly convenient alternative.
Short-time bars are typically indoor bars with dark glass fronts that don't reveal much from the outside. The only clues to what they have in store are their typical tell-tale names and a handful of girls in sexy dresses hanging about in front of the venue, trying to drag customers in.
As the name says, short-time bars provide short-time sexual services – usually for up to one hour. While the "regular" bar business takes place on the ground floor bar, the upper floors provide basic guest rooms (often without a shower and toilet) where you can enjoy yourself discretely in the company of the lady of your choice. While some bars are more bar fine-oriented than "regular" bars, customers who just want to have a drink or "play" a bit with the (usually very approachable) girls are usually still very welcome.
Short-time bars can best be compared with intimate small brothels. Needless to say that the ladies working in such venues are also more "professional" and seem to be less shy and more "tame to the hand" than girls working in conventional bars. Most ladies won't mind if you "paw" them a bit in the small and usually dark-lit bars, while the more daring ones might even pamper you with some unusual "extras" in one of the discrete sofa corners that are typical for the interior of short-time bars. Most S-T bar girls, as opposed to ladies working in regular bars, also seem to be more open-minded when it comes to slightly "unusual" sex practices.
Note: An adverse trend in recent years that obviously compromises the "customer experience" to some extent is that there seems to be much less "action" and "foreplay" available in the bars these days, but many girls prefer to take their customers straight up to the room and finish the "job" there in as little time as possible.
Bar fines in short-time bars are usually around 300-350 Baht and typically include the room rental fee for up to one hour. Most girls will ask for 1,000 Baht for sexual services so it's roughly 1,300 Baht all-inclusive. Note: If you want to bar-fine a lady in a short-time bar and take her back to your room instead of using the in-house facilities, or you prefer "long-time" (overnight) services, the bar fine and the remuneration demanded by the girl may be considerably higher.
Soi 6 – Pattaya's Sexiest Street
Soi 6, between Pattaya Beach Road and Second Road in North Pattaya, features Funtown's most extensive choice of short-time bars and is the city's most popular destination for die-hard "sex tourists" and "sexpats" looking for some daytime fun.
Soi 6 is busy especially in the afternoon and has around 50 bars – mostly indoor venues with black glass fronts and telltale names like Butterfly, Horny Bar or Quicky Bar. They usually get going at around 1 p.m. and close at 1 a.m.
The extremely approachable (and sometimes pushy) ladies will typically hang about outside their bars trying to drag punters in, so you can always have a chat at the roadside and take your choice for a certain girl before entering her bar and ordering a drink. While most venues on Soi 6 cater to straight customers, a growing number of places also employ ladyboys or katoeys, so if "chicks with dicks" are not your thing you better watch out.
A couple of short-time and BJ bars, where the ladies provide you with oral satisfaction in separate rooms on the upper floors, can also be found in other parts of town like, for example, Soi Post Office (although more daring girls on Soi 6 will usually also be ready to give you "oral relief" in the dimly-lit sofa corners of their bars.)
Gentlemen's Clubs
So-called gentlemen's clubs are day bars, typically situated in more discreet locations around town, that get going in the afternoon and close earlier at night.
Popular mainly with male expats sneaking out for an afternoon, gentlemen's clubs are similar to short-time bars in that respect that the ladies provide mostly short-time sexual services in private rooms on the upper floors. But other than, for example, the short-time bars on Soi 6, which are mostly small and slightly shabby, dimly-lit shophouse bars, the ambiance in gentlemen's clubs is usually a touch "classier" and there's more emphasis on the regular bar business. Also to keep unwanted visitors like girlfriends and wives off the radar, gentlemen's clubs are often located in posh detached houses in rather remote locations around Pattaya.
Popular venues include, for example, Kinnaree Place off Soi 4 on Pratamnak hill, Heaven Gentleman's Lounge near Cosy Beach (also in the Pratamnak area), Passion (in a side-street off Thappraya Road in Jomtien) and Rioja, a Spanish castle-style villa somewhere in the middle of nowhere between Thepprasit Road and Soi Wat Boon, also at Jomtien.
Speak German? Um mehr über die heiße Action auf der Soi 6, die besten Short Time Bars und Gentleman Clubs in Pattaya zu erfahren, schaut doch einfach mal auf unserer neuen deutschsprachigen Pattaya Info-Seite vorbei!
Links – Pattaya Bars, Clubs & Pubs
Listed below are just a few dozen bar links that we've come across on the Internet. In order to keep up with the times, a growing number of Facebook pages have now also been included.
If you've got a bar or pub in Pattaya and/or want to list your favourite boozer on this page, you're always welcome to add your link here. While not compulsory, a backlink is always appreciated.
Pattaya Bar Links
69ers Beer Bar
Facebook page
Soi 7, Central Pattaya (relocated from Soi 8)
A
Apple Bar
Soi Chaiyapruek, Jomtien Beach
Armageddon Bar & Guesthouse
Soi LK Metro, off Soi Buakhao, Central Pattaya
Atlantic Bar
Pattaya Second Road (near Pattaya Klang)
Aussie Bar
Soi 7, off Pattaya 2nd Road, Central Pattaya
B
Barracuda Bar
Facebook page
Naklua Road, North Pattaya
Billabong Bar & Hotel
Soi LK Metro, Central Pattaya
Booze Lounge
Facebook page
Soi Khao Talo, East Pattaya (approx. 1.5km from Sukhumvit Road)
Brass Monkey Bar
Soi Nern Plub Wan, Soi 26, East Pattaya
Buffalo Bar
Facebook page
Pattaya 3rd Road, Central Pattaya
Butcher's Arms Pub
Pub, restaurant & guesthouse, Soi Buakhao, Central Pattaya
C
Caddyshack
Facebook page
Bar, restaurant & guesthouse, Pattaya 3rd Road, Soi 17
The Castle Fetish Club
Facebook page
Pattaya 3rd Road, Central Pattaya (next to Buffalo Bar)
Champions Sports Bar
Rompho bar complex, off Jomtien 2nd Road
D
Devil's Den
Facebook page
Soi LK Metro, Central Pattaya (formerly Hell's Club)
E
Easy R-Con Bar | Easy Corner
Facebook page
Soi Buakhao, Central Pattaya
F
FLB Bar
Walking Street, South Pattaya
G
The Golf Club
Sports bar, grill & guesthouse, Soi LK Metro, Central Pattaya
Gulliver's Tavern
Pattaya Beach Road, North Pattaya; Walking Street
I
I-Rovers Sports Bar
Facebook page
Bar, restaurant & guesthouse, Soi LK Metro, Central Pattaya
J
Jameson's Irish Pub
Soi Sukrudee (Soi A.R.), Central Pattaya
Joy's Paradise
Facebook page
German bar and guesthouse, Soi Welcome Jomtien
K
Kåres Party Bar
Pattaya 2nd Road
Kawaii Bar
Soi 6 (Soi Yodsak), Central Pattaya
Kiss Kool Bar
Soi 6 (Soi Yodsak), Central Pattaya
KitCat Lounge Club
410/8-10 Thappraya Road, Dongtan Beach, Jomtien
L
La La Land Bar
Soi 6 (Soi Yodsak), Central Pattaya
Legends Pool & Sports Bar
Facebook page
Pattaya Klang Soi 5, Central Pattaya
Lord Nelson Hotel & Sports Bar
Facebook page
Pub, restaurant & guesthouse, Soi 6 (Soi Yodsak)
Lucky Love Bar
Soi 6 (Soi Yodsak), Central Pattaya
M
Mai Lu Si Bar
off Soi Buakhao, opp. Pattaya City Hospital
Maxies Bar
Soi 16, off Walking Street, South Pattaya
M Club
Facebook page
Gentlemen's club, Pattaya 3rd Road, Soi 14
Metro Bar & Apartments
Soi LK Metro, off Soi Buakhao, Central Pattaya
Moonshine Place
Bar and guesthouse, Jomtien Soi 4
Murphy's Law Pub & Guesthouse
Soi LK Metro, off Soi Buakhao, Central Pattaya
N
Night Wish Bar
Soi 6 (Soi Yodsak), Central Pattaya
Nong Beer Bar
Soi Diana, off Pattaya Second Road
O
O Bar
Facebook page
Soi 6 (Soi Yodsak), Central Pattaya
One Bar
Soi Night Out, Pattaya Klang (Central Pattaya Road)
P
Passion Gentleman's Club
side-street off Thappraya Road (Hanuman statue), Jomtien
Pattaya Beer Garden
Pattaya Beach Road (entrance to Walking Street)
The Pig & Whistle Pub
Facebook page
Soi 7, Central Pattaya
PJ DJ Bar & Guesthouse
Facebook page
Soi 7, Central Pattaya (formerly Anna Jet Bar)
The Pussy Club
Soi 6 (Soi Yodsak), Central Pattaya
Q
Queen Victoria Inn
Facebook page
Pub, restaurant & hotel, Soi 6 (Soi Yodsak)
Quickie Bar
Soi 6 (Soi Yodsak), Central Pattaya
R
Retox Sports Bar & Hotel
Facebook page
Soi Lengkee, between Pattaya 3rd Road and Soi Buakhao
Retox Game On Sports Bar & Hotel
Facebook page
Soi Honey, off Pattaya Second Road
The Rock House
Facebook page
Bar & guesthouse, Soi LK Metro, off Soi Diana
Ruby Club
Soi 6 (Soi Yodsak), Central Pattaya
Rum Dum Bar
Rompho bar complex, Jomtien 2nd Road
Ryan's Bar
Naklua Road, North Pattaya (near Soi Wongamat)
S
Saigon Girl Bar
Soi 6 (Soi Yodsak), Central Pattaya
Sailor Inn
Norwegian restaurant & guesthouse, Soi 13/2 (Soi Post Office)
Scandinavia Bar & Restaurant
Pattaya Beach Road, between Soi 13 and Soi Yamato
Scandinavia Beach Club
Pattaya Beach Road, between Soi 5 and Soi 6
Scooters Bar
Soi Buakhao, Central Pattaya
Secrets Bar & Nightclub
Facebook page
Soi 14, just off Walking Street, South Pattaya
Sexy In The City
Soi 6 (Soi Yodsak), Central Pattaya
Shooters Sports & Coyote Bar
Facebook page
Coyote bar & guesthouse, Soi 7, Central Pattaya
Siam Cats
Bar and guesthouse, Jomtien Soi 5
Simple Simon
English restaurant, bar & guesthouse, Jomtien Soi 5
The Sportsman Pub & Restaurant
Facebook page
Pattaya Soi 13, off Pattaya Beach Road
T
The Telephone Bar
Soi Batman, South Pattaya
Tim Bar Beer
Bar and A-GoGo, Pattaya 2nd Road, South Pattaya
V
Valentines Bar & Guesthouse
Facebook page
Soi Lengkee, between Pattaya 3rd Road and Soi Buakhao
Viper Bar
Facebook page
Coyote bar, Pratamnak Road Soi 4 (opp. Asia Hotel)
W
Wombat Bar
Aussie bar, restaurant & guesthouse, Jomtien Beach Road
Please press the "next" button to find more Pattaya bar websites. To learn more about Pattaya's notorious nightlife, you may also be interested in …