Bar Fines & How Much to Pay For Sex?
If you want to take a girl out of her bar, either for a "short time" session or the rest of the night, you'll first have to pay a so-called "bar fine".
While "bar fines", for obvious reasons, are not very popular with punters, there is a good reason why bars charge them. Bar owners usually pay their employees monthly salaries, and the "bar fine" is the fee charged by the bar for taking one of the service girls out during her regular working hours.
Bar fines are 300-500 Baht in most beer bars around Pattaya and approx. 500-1,500 Baht in GoGo bars. Please note that bar fines have recently been skyrocketing in many chrome pole palaces, especially on Walking Street, and may be even higher for "show girls".
Remember that paying the bar fine only entitles you to take a girl out of her bar for an hour or two or the rest of her shift. You will still have to pay her a kind of compensation fee for extra sexual services or simply for the time she's investing in you, that's even if you should only take her out for dinner and not have sex with her, e.g., because you're too drunk.
This money is usually not paid in advance but handed over to the girl after you've engaged in a bit of hanky panky in the privacy of your room or when she leaves the next morning. (Depending on your nationality, however, or if the bar management feels that you might not have fully understood the financial details of the deal, in some venues you might be asked to also pay for the lady's extra services in advance.)
The going rates – always negotiable with "your" lady and depending on high/low season, location of the bar, and the individual expectations of your chosen one – are roughly as follows:
| | | |
| --- | --- | --- |
| Beer bars | 700-1,000 Baht | "short time" |
| | 1,000-2,000 Baht | "long time" |
| A-GoGo bars | 1,000-3,000 Baht | "short time" |
| | 2,000-5,000 Baht | "long time" |
"Long time" and "short time" rates are always negotiable, especially during the low season or when you're staying with the same lady for a couple of days or weeks.
While many girls may offer you a discount when you "bar fine" them for longer than a week or so, on the downside, this "price flexibility" also implies that there's virtually no limit to how much a girl may demand for her services or simply spending her time with you – especially if you fancy a "stunner" from a busy GoGo bar on Walking Street.
It must also be noted that not only "bar fines" in the Walking Street area have skyrocketed in recent years – the girls also ask for considerably more money for themselves than their colleagues on Soi Buakhao or at Jomtien. Even girls working in "normal" bars there ("normal" as opposed to A-GoGo bars) may increasingly ask for as much as 2,000 Baht for overnight services – a price which might still get you two girls in "cheaper" parts of town.
(We should add though that bar girls in most parts of Pattaya seem to set a starting price of 2,000 Baht these days, or at least give it a try, but will effectively be happy with 1,000 or 1,500 Baht.)
In order to avoid an argument with your lady the following morning or just an hour later, you're advised to always agree on a fixed price for sexual services before paying a girl's bar fine, especially with ladies from Gogo bars where rates are flexible particularly in the upward direction and some girls may ask for 5,000 Baht for "long time" services.
Also please note that many bar girls in Pattaya, especially chrome pole dancers in GoGo bars, have developed some kind of "short time" mentality in recent years and might not really be interested in spending the whole night with you, no matter what you've agreed on before.
That's obviously because two or three "short times" per night are more lucrative than a 12-hour "long time" session with the same guy – and involve less expenditure of time.
Also, if their regular bars should be closed already, many girls still like to "freelance" for a few hours in one of the numerous after-hours bars and clubs mostly in the Walking Street area. A further reason for a girl to avoid a "long time" overnight session may certainly also be a Thai boyfriend or husband who's waiting for her at home.
Tip: If you've agreed on "long time," i.e. the girl staying with you all night, it is surely disappointing if she still insists on "go back bar" or "go back my loom" (sic) after the job is done and your money has changed hands. Then again, it's really pointless to start an argument over it. Better just don't go see that girl again as she's obviously not really keen on your company or might even have a boyfriend or another "walking wallet" waiting for her.
On the other hand, if you've been rude with your lady, demanded some "non-standard" sexual practices, or argue about paying a price that you've previously agreed on, well, you shouldn't be surprised if the girl wants to leave as soon as the job is done. As the song suggests: Treat her like a lady. Most bar girls, if treated nicely and ladylike, will provide you with an awesome service.
How to Spot (Avoid?) Ladyboys in Pattaya
If you frequently watch Pattaya-related videos on YouTube or similar video-sharing sites you can easily get the false impression that every second bar girl in Pattaya is a "chick with a dick". Now that's obviously not true.
While we certainly agree that the number of ladyboys working in Pattaya's sex industry has considerably increased in the last few years, ladyboys still probably make up only less than 10% of the total number of sex workers in Pattaya.
Katoeys (as ladyboys are called in Thai) usually work in designated ladyboy bars and areas where they pick up "ladyboy lovers", or ply their trade as freelancers on Pattaya Beach Road.
While an increasing number of "straight" venues also seem to employ ladyboys these days, you should in general be safe from accidentally bar-fining a ladyboy in a "regular" bar only to end up with an unpleasant surprise once you strip the knickers off her well-rounded booty (i.e. "unpleasant" certainly only if you really have no hidden desires in that direction?)
To briefly sum up how to spot a ladyboy in Pattaya's nightlife districts and what you should watch out for: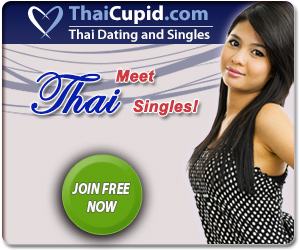 dark masculine voice
heavy make up, slutty dress
tall, big (silicone) boobs, little bum
girlish behaviour, exaggerated sexy walk
wide shoulders, big feet and hands, Adam's Apple
less shy, often with "pushy" or slutty behaviour
If you want to avoid accidentally taking a ladyboy back to your room, or perhaps this should be just what you secretly desire, we hope this brief check list will help you a bit. For more detailed information on Pattaya's notorious katoeys, how to spot a ladyboy, where to meet ladyboys (or which areas and bars to avoid?) etc. please check out our dedicated Pattaya ladyboys page.
In Your Hotel Room – Extra Joiner Fee for Girls?
If you rent a room in a guesthouse or a low-budget hotel, you probably won't face any problems when you take a female guest to your room overnight – no extra charges, no silly questions, and the lady will likely not be required to deposit her ID card at the reception. This means less costs and hassle for you, but also less security.
On the other hand, if you stay at an upmarket and more family-oriented hotel where the management is more concerned about the venue's image and imposes stricter security policies, your female overnight guest will most likely be asked to leave her ID card or a copy of it at the hotel reception.
While this is just for your own security in case you should have any problems with "your lady", some larger hotels also have the controversial policy to charge you extra for "unregistered guests" in your room – which may mean additional expenses of 300-500 Baht per visit to your room. Especially upscale hotels and such that cater primarily to family vacationers may impose this controversial surcharge policy and require you to pay a "joiner fee"; others just want to rip you off. (After all, in Thailand you pay for the room, not per person.)
So if you plan on entertaining female guests regularly you're advised to check in advance, i.e. before you book a room, whether the hotel charges a joiner fee for such visits or not. Otherwise this extra payment may well become a bit expensive on the long run.
In Your Hotel Room – Bar Girls & Thai Sex Morals
Once you've arrived in your hotel room you'll probably find out rather sooner than later that Thai girls "function" somewhat differently from Western women in the bedroom. To start with, Thai women have a strong sense of cleanliness and will usually take a shower before going to bed with a guy; vice versa, they will also insist on you taking a shower as well.
But unless your girl has been "in business" for a while and already discarded her natural shyness, you should also find out now that Thai girls aren't only very clean but – believe it or not – also relatively shy and usually don't like to be seen naked, regardless of how "slutty" they dress or how "naughty" they behave at their workplace. That's why the obligatory pre-sex shower is usually to be taken separately.
And no, you shouldn't be surprised either if some kind of persuasion is required to make an inexperienced bar girl strip off her towel after the shower. Some may even ask you to switch off the lights first or not be willing to peel off their towel before they're actually in bed with you and the action starts …
Especially "fresh girls" who have not been "bar-fined" very often yet and aren't sufficiently familiar with "Western sex morals" may sometimes not act very "professionally" between the sheets either. That's simply because most bar ladies have grown up very traditionally in the countryside, and Thailand's Buddhism-inspired sex morals are relatively conservative for Western standards.
In Thai schools, sex education basically doesn't exist other than in the form of instructions for boys and girls not to have sex at too early an age. But in 21st-century Thailand, of course, with Internet access and porn movies available on almost each mobile phone, this doesn't stop young people from having sex.
The obvious incompatibility of "traditional" cultural values and the reality of the modern world makes Thailand often appear like a land of "sexual hypocrites". Prostitution (same as gambling) is virtually illegal but still exists in every one-horse town. Premarital sex is "culturally not correct", yet underage pregnancies are continuously on the rise. The lack of effective sex education in Thai schools, little knowledge of "safer sex" techniques, birth control methods etc. certainly don't help young Thai girls either when they make their first sexual experiences.
Whether justified or not, Thai men also have a reputation for being rather lousy and lazy lovers; that's why many young girls "fresh from the countryside" usually have only little experience with more "eccentric" sex practices (including oral sex) and have likely never had any sexual contacts other than with local men in their villages.
It's probably safe to assume that 99% of bar girls in Pattaya have never had sex with a Westerner before moving to Pattaya (a large percentage may have never even seen or spoken to a Farang in the real world); hence, many "fresh girls" are also somewhat wary of their first-time sexual encounter with a foreigner. Then again, once they've acquired a taste for it, a large number of bar girls actually quite enjoy the sex, naturally even the more so if their clients aren't only generous but also sensible and know exactly which buttons to press.
Also remember that sanook ("fun") is an important concept in Thai culture, and the natural Thai sense of fun is also manifested in their attitude towards sex. Therefore, if you want to get the most out of sex with a Thai girl, try to be "fun" in bed, make your lady feel relaxed and treat her like you would naturally treat a "real" girlfriend – not a prostitute only temporarily posing as one.
As a rough rule of thumb: Pattaya bar girls are the less shy the longer they have been in the sex trade and the more Farang clients they have served. "Her" experience and professionalism as a sex worker, as well as your skills of soft persuasion, will also determine her willingness to perform certain sexual practices, such as anal sex, which are less popular with Thai men.
Condom Alarm – HIV/Aids & Sexually Transmitted Diseases
Last but not least: Unless you fancy an HIV/Aids test back home, it should be self-evident to use a condom when having sex with a Thai bar girl. Even if the risk of an HIV infection might not be as high as frequently reported in the foreign media, sexually transmitted diseases (STDs) are unfortunately pretty common in Pattaya.
No specific statistics regarding the incidence of HIV/Aids and STDs among sex workers in Pattaya are available. But if you talk to "veteran" (s)expats who have lived in Pattaya for some years and regularly use the services of bar girl prostitutes, you'll find that quite a few of them have contracted one STD or the other during their years in Pattaya. We would also assume that the risk of contracting an STD is higher in "short time" bars and when picking up freelancers from the beach.
What complicates the situation is that many girls might not even know that they're infected with an STD and therefore don't seek medical treatment. Others might simply not care. So even if they do know that they have an STD, this still doesn't necessarily stop them from having unprotected sex with clients. Sadly, the "money number one" principle also applies here.
It doesn't have to be Aids or Hepatitis, a nasty genital fungal or chlamydia infection, gonorrhea or genital herpes, can easily be transmitted (gonorrhea, for example, can also be transmitted through unprotected oral sex) and will definitely spoil your holidays for at least a few days. And while medication and antibiotics are readily available in local pharmacies and clinics – who really wants to take antibiotics, refrain from drinking alcohol and having sex for a full week when on holiday in Pattaya? Probably not you.
By the way, according to the latest HIV/Aids statistics from 2013, Thailand records about 8,200 new HIV infections and 21,000 Aids-related deaths every year. Sex workers and their clients, injecting drug users and gay men account for over 60% of new infections. Since the first case was reported in 1984, nearly 1.2 million Thais have been infected with HIV and an estimated 460,000 (approx. 0.7% of the population) are currently living with HIV/Aids. On a positive note, in 2010, reportedly "up to 90% of Thai sex workers were found [to be] using condoms." Learn a lesson from them! (Sources: The Nation, The Nation, Bangkok Post)