Located right at the heart of South-East Asia, Thailand with its splendid tropical beaches, fascinating cultural attractions, great shopping and entertainment facilities, has become one of the world's most popular tourist destinations since the 1960s.
Often advertised as the "Land of Smiles", the mesmerizing kingdom has attracted nearly 30 million foreign tourists only in 2015 and now targets 32 million arrivals in 2016.
So what secret recipe is it that attracts these millions of people from all walks of life and all over the globe to Thailand every year? In fact, there's no secret recipe but a simple all-round answer.
Thailand's simply got it all, something for everyone's taste and budget – from white sand beaches lined with coconut palm trees and gold-ornamented Buddhist temples to lush evergreen rain forests, from remote tropical islands with crystal-clear water to the bustling nightlife and shopping paradises of Bangkok and Pattaya; from inexpensive bungalow huts for backpackers with an eye on the budget to top-notch five-star luxury hotels. Last but not least: beautiful ladies.
But Thailand isn't just one of the world's most diversified and fascinating countries, it's also cheap yet provides an infrastructure of "Western standards" and, in comparison with other Asian countries, a generally safe environment for tourists. Unsurprisingly, Thailand has also become a popular "home away from home" for legions of expats and retirees from all over the world, who appreciate the country's relaxed and "easy-going" lifestyle.
Thailand's most popular tourist destinations include, aside from Bangkok, the beach resorts of Pattaya, Phuket, Krabi, Koh Samui and Hua Hin, and the mountainous Northern region around Chiang Mai and Chiang Rai.
Nationals of most European, North and South American, as well as many Asian countries, do not need a visa to enter Thailand if they wish to stay in the kingdom for no longer than 30 days and for tourism purposes only. Those who wish to stay longer than a month or two can easily apply for a tourist or other visa at a Thai consulate in their home country.
Thailand Facts, Climate & Seasons
Since 1932, Thailand is a constitutional monarchy with a democratic form of government and King Bhumibol Adulyadej (speak Poomipon) recognized as the Head of State. The country has seen more than a dozen military coups, most recently in 2014.
Thailand covers an area of approx. 514,000km², with coastlines along the Gulf of Thailand and the Andaman Sea, and has a total population of more than 65 million. Thailand shares borders with Myanmar (Burma) to the West, Laos to the North, Cambodia to the East and Malaysia to the South.
Thailand's 77 provinces can be subdivided into five geographic and cultural regions: Northern Thailand, Northeast Thailand (Isaan), Central Thailand, the Eastern Seaboard, and southern Thailand.
Since the late 18th century, Bangkok (or Krung Thep as the megacity is known in Thai) with a population of approx. 8-12 million people has been the capital of the former Siam, which was renamed as Thailand in 1939.
In spite of their cultural and ethnic diversity (Lao, Khmer and other influences) all Thai people are unified by their common use of Thai language, including various regional and ethnic dialects. Most employees in the tourism industry, especially in the country's main tourist destinations, also speak some basic English, usually with a strong Thai accent and simplified use of grammar.
With 95% the vast majority of Thai people are Buddhists. 3.8% Muslims live mostly in the three southernmost provinces along the Malaysian border.
Thailand's currency is the Thai Baht (THB). Unlike in Cambodia and Laos, payment in US dollars or other currencies is generally not acceptable. Banknotes available in Thailand are 20, 50, 100, 500 and 1,000-Baht notes. The most frequently traded coins are 1, 5 and 10-Baht coins.
The international calling code from overseas is +66, the time zone is UTC (GMT) +7. When making international phone calls from Thailand, dial 001+ country code. Alternatively, depending on your service provider, dial 003, 004, 005, 006, 007, 008 or 009 for considerably cheaper rates.
Thailand's traditional calender is based on the Buddhist Era (B.E.) and is 543 years ahead of the Western Gregorian calender. For example, the year 2015 corresponds to the year 2558 B.E.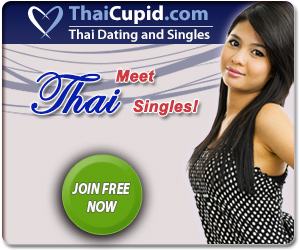 Thailand's tropical, mostly hot and humid climate is dominated by monsoons and can be roughly subdivided into three major seasons – hot and humid (March to May), rainy (June to October), and "cool" (November to February). These seasons may however vary slightly from region to region.
Generally speaking, annual average temperatures in Thailand do not change significantly throughout the year. Average highs are roughly between 30 and 35°C during the day while average lows during the night vary from 20 to 27°C.
It is rather the humidity that frequently climbs to more than 90% during the rainy season, not so much a change of temperatures, that often makes the "real feel" temperature much higher than it actually is, and vice versa.
As a result, "cool" (in the dry and sunny winter months from roughly November to February) is but a relative term and cannot be compared to European or North American standards. Even in the early morning hours, with a fresh breeze from the sea, winter temperatures hardly ever sink below 20°C. For Thai standards though, due to the low humidity, this can still feel uncomfortably "cool" (or pleasant and balmy for Western visitors).
Little surprisingly, the winter months from November through February are also the favourite holiday season for most Western tourists and the absolute peak of "high season" in Thailand.
Accordingly, the term "rainy season" doesn't imply that it rains every day or all day long; there are simply more cloudy days than during the winter months, with more rainfall and a higher degree of humidity. And when there's a tropical rainstorm, it usually takes just an hour or two before the sun breaks through the clouds again.
Thailand's coolest regions during the winter months are the mountainous areas in the North (Chiang Mai) and the northeastern region of Isaan, where temperatures may drop to as low as 15°C or less in the night. North and Northeast Thailand are however also the warmest regions during the "hot season" months (March through May) and temperatures may often climb to more than 40°C.
The following table shows average temperatures during the day:
November - February
28-31°C
relatively "cool" and mostly dry
March - May
31-35°C
hot and humid
June - October
30-33°C
(during the day)
hot, humid and rainy
(with local deviations)
Thailand – Contemporary History, Monarchy and Politics
According to most historians, the T(h)ai people originate from southern Chinese territory. But due to their turbulent history, they are much more a "mix-up" of different cultural and ethnic influences (Khmer, Burmese, Lao, Chinese) than a homogeneous group.
The first unified "Thai" kingdom was established during the 14th century. Sukhothai and Ayutthaya were the first capitals of Siamese empires. In the late 18th century, the Chakri dynasty came to power and Krung Thep (Thai name for Bangkok) became the new political and cultural centre.
Unlike Thailand's neighbouring countries, the former Siam – which was renamed as Thailand in 1939 – is the only South-East Asian nation that has never been colonized by a European power in the 19th century.
A bloodless "revolution" in 1932 resulted in a change from an absolute monarchy to a constitutional monarchy.
Nonetheless, King Bhumibol Adulyadej, Rama IX, who ascended to the throne in 1946 and is the world's longest-reigning monarch, is a deeply admired figure of semi-divine proportions and by many viewed as the "father of the nation".
Although Bhumibol, born on December 5, 1927, is legally a constitutional monarch and "above politics," he has made several decisive "interventions" in Thai politics. For example, he was credited with facilitating Thailand's transition to democracy in the 1990s, although he has also supported numerous military regimes and authorized over 15 coups. King Bhumibol is advised by a hand-picked Privy Council, many members of which have made controversial forays into politics themselves.
Bhumibol and Queen Sirikit (born 1932) have four children. Their only son, Crown Prince Vajiralongkorn, is the heir apparent to the throne; more recent constitutions have however made the amendment of the Palace Law of Succession the sole prerogative of the king, which in theory allows him to appoint any of his children to the throne.
Thailand's monarchy and members of the royal family are also protected from criticism by the strictest lese majeste laws in the world.
According to the constitution, "the King shall be enthroned in a position of revered worship and shall not be violated. No person shall expose the King to any sort of accusation or action."
According to Article 112 of Thailand's Criminal Code, "whoever defames, insults or threatens the King, Queen, the Heir-apparent or the Regent, shall be punished with imprisonment of three to fifteen years." Missing from the Code, however, is a clear-cut definition of what actions constitute "defamation" or "insult."
In recent years, according to critics of the law, it has been increasingly used to silence political dissent, and observers attribute the alarming rise in lese majeste charges to increased polarization since the 2006 coup and sensitivity over the king's fragile health. As a tourist or expat in Thailand, you are expected to pay the same respect to the monarchy as a Thai.
Following a string of coup d'états, military dictatorships and short-lived civilian governments in the second half of the 20th century, Thailand had stabilized into a fair approximation of an "Asian style" democracy at the beginning of the 21st century.
But then, in 2006, yet another bloodless coup – pushed for by the ultra-royalist "yellow shirts" (PAD) and endorsed by the king – overthrew the democratically elected Thai Rak Thai administration and ousted prime minister Thaksin Shinawatra.
The former telecommunications tycoon from Chiang Mai in the North, who had been in office since 2001, was accused of corruption and "disloyalty" to the monarchy by his opponents in Bangkok's royalist establishment. In August 2008, Thaksin jumped bail to avoid a two-year jail term for alleged conflict of interest – a charge he claims was politically motivated – and has since lived in self-imposed exile, mostly in Dubai. Until today, Thaksin Sinawatra remains the most divisive figure in contemporary Thai history, admired by his supporters and loathed by his opponents.
The first post-coup general elections were finally held in December 2007. Ironically yet little surprisingly only, a pro-Thaksin party won the large majority of votes again. But the ceasefire wouldn't last long.
Following renewed month-long street protests of the anti-Thaksin PAD (aka the "Yellow Shirts") which culminated in a week-long shutdown of Bangkok's international airports, the Constitution Court controversially decided to dissolve the ruling party, which the PAD alleged was a mere proxy of Thaksin's disbanded Thai Rak Thai party. On December 15, 2008, following alleged meddling by the military, Democrat Party leader Abhisit Vejjajiva was elected by parliament as the country's 27th prime minister.
Meanwhile, pro-democracy/pro-Thaksin protest groups ("Red Shirts") started taking to the streets, accusing the Democrat-led coalition government of being a beneficiary of a "judicial coup" and calling for snap elections to return power to the people.
Whereas the Democrats and the "Yellow Shirts" have the support of Thailand's "traditional elites", the powerful military, and the Bangkok-based middle class, Thaksin's political strongholds are the country's rural areas in the North and Northeast.
Other than often alleged by Thailand's biased mainstream media and royalist groups, the Red Shirts are however not just "brainwashed" Thaksin supporters but a broad political movement seeking to establish a genuine democracy, in which political power belongs to the people and where the country's traditional elites, the military and "extra-constitutional" forces do not interfere in the political process. More recently, progressive elements within the red-shirt movement have also come out to criticize the lese majeste rule and called for amendments to the controversial law. Anti-Thaksin and royalist protest groups, on the other side of the political spectrum, have increasingly accused the Red Shirts of being mere "Thaksin stooges" and posing a "threat" to the monarchy.
In spring 2009 and from March to May 2010, up to 300,000 red-shirt supporters took to the streets of Bangkok to call for snap elections. Following violent clashes between protesters and security forces, and a bloody military crackdown on May 19, 2010, in which more than 90 people were killed and nearly 2,000 injured – mostly unarmed civilians, including foreign journalists – Abhisit Vejjajiva eventually dissolved the House of Representatives in May 2011. On July 3, 2011, fresh elections were held and the pro-Thaksin Puea Thai Party, which is seen as close to the red-shirt movement and the controversial ex-PM, won by a landslide. Ironically, Yingluck Shinawatra – Thaksin's youngest sister – became the country's first-ever female prime minister.
But again, the ceasefire wouldn't last long. Despite rumours of a "deal" being made between Thailand's traditional elites and the Thaksin camp, the Puea Thai government faced renewed mass protests since October 2013 and Yingluck resigned from her PM post in December that year. After snap polls in February 2014 were disrupted by royalist anti-Thaksin demonstrators and later nullified by the court, a number of controversial court rulings against Yingluck and her embattled government further crippled her administration.
As protests by the anti-government movement and red-shirt government supporters threatened to escalate, army chief Prayuth Chan-ocha declared martial law nationwide and, two days later, on May 22, 2014, staged an outright coup d'état.
Since then, the junta has launched a wide crackdown on dissent aimed principally at elements aligned with the deposed government. A military-dominated National Legislative Assembly (NLA) was appointed by the coup leaders in July 2014. A month later, the NLA unanimously appointed coup leader and junta chief Prayuth Chan-ocha as the new prime minister. While martial law was lifted on April 1, 2015, the country effectively remains under military rule and fresh elections are not expected to be held before mid-2017.
Given the king's advanced age, the taboo topics of royal succession and the transition period are generally viewed as the core to the ongoing political tensions and constitute the biggest and most daunting question marks looming over the politically divided nation.
King Bhumibol's influence as a unifying figure and moral arbiter is accepted by most Thais; on the other hand, Crown Prince Maha Vajiralongkorn (born July 28, 1952) has yet to command the same popular support as his father who has been on the throne for nearly 70 years.
Many analysts fear that if the crown passes to Vajiralongkorn while political divisions remain, opposing factions may intensify their struggle. Due to strict lese majeste laws, however, which effectively stifle any critical debate of the monarchy, the issue of royal succession virtually remains an "elephant in the room".
Thailand – People & Culture
Despite the ethnic diversity of Thai people (including ethnic Chinese, the "Lao" and "Khmer" from Isaan, hill-tribes in the North and Muslims in the deep south) there are two main unifying factors that define Thai identity. The first factor is the deep respect Thai people from all over the country pay to the monarchy; the second factor is a unique and common language …