Pattaya city is located in Chonburi province, approx. 140 kilometers south-east of Bangkok at the East coast of the Gulf of Thailand.
Just a 90-minute drive from Bangkok and Suvarnabhumi airport, Pattaya has developed from a sleepy fishing village to one of the country's top destinations and attracts almost 10 million visitors each year. If you're also planning a holiday in Pattaya, here are some of the basics you need to know:
Pattaya Facts & Figures
As a result of nearly two decades of ongoing development since the early 1960s, Pattaya gained city status in 1978 and is now a self governing municipal area, with its own mayor and city administration.
Pattaya municipality covers a total area of more than 200km², roughly 50km² of land and 150km² of sea and islands, including the popular tour destination Koh Larn approx. seven kilometres off the coast of Pattaya.
Pattaya has a coastline of 15 kilometres, including Pattaya's main beach, Wongamat beach and other smaller beaches in Naklua, and the northern stretch of Jomtien beach, just a few kilometres south of Pattaya in its own bay.
Pattaya's population is just above 100,000 registered inhabitants (109,037 in 2012, according to the Pattaya Mail), with a slight majority of females. But that number is highly contested as it contains only permanent Thai residents who have been officially registered as citizens of Pattaya, but excludes the large number of Thais, mainly from the north-eastern provinces, who live and work in the city permanently but remain registered in their hometowns and have not been accounted for in official statistics. Only their number, say city hall officials, may approximate 400,000 to 500,000.
Moreover, if all expats who live in Pattaya more or less permanently (according to immigration police, these are 40,000 people, two thirds of whom are retirees), and all long-term tourists were added to the statistics, the real figure could easily approximate 500,000 or more. According to some sources, Pattaya may even have a "registered population of more than 200,000 and an unofficial population of 750,000". According to our own estimates, these figures are pretty much to the point.
Most locals (shop vendors, waitresses, bar girls, hotel employees etc.) speak some English or, let's rather say, a kind of pigeon English which is usually good enough for everyday conversation.
Most signboards around town, as well as menus in restaurants, are written both in Thai and English, sometimes even in Russian and German, so there's no need to worry either if you're not a native English speaker and your knowledge of English is only very basic.
Tip: If you plan on staying a bit longer or even settle down and retire in Pattaya and want to get the most out of your Thailand experience – why not learn some basic Thai, even if just for fun or to chat with the girls?
Pattaya Climate, Weather & Seasons
Pattaya's tropical wet and dry climate can traditionally be subdivided into three major seasons:
November - February
"cool season"
29-31°C (average maximum)
22-24°C (average minimum)
relatively "cool" and mostly dry
(in the early morning hours of December/January temperatures may sometimes even drop below 20°C!)
March - May
"hot season"
31-33°C (average maximum)
25-27°C (average minimum)
hot and humid
(we mean - just hot and humid!)
June - October
"rainy season"
30-31°C (average maximum)
25-27°C (average minimum)
hot, humid and rainy
(September and October usually see the most rainfall and slightly more moderate temperatures)
As you can see, annual average temperatures during the day do not change significantly in Pattaya, with average highs roughly between 30 and 33°C and lows between 22 and 27°C.
It's rather the humidity that frequently climbs to more than 90% during the rainy season, not so much a change of temperatures, that often makes the "real feel" temperature much higher than it actually is, and vice versa.
As a result, "cool" (in the dry and sunny winter months from roughly November to February) is but a relative term and cannot be compared to European or North American standards. Even in the early morning hours, with a fresh breeze from the sea, winter temperatures hardly ever sink below 20°C. But for Thai standards, due to the low humidity, this can still feel uncomfortably "cool" (or pleasant and balmy for Western visitors).
Little surprisingly, the winter months from roughly November through February are also the favourite holiday season for most Western tourists and the peak of "high season" in Pattaya.
Let's just add that due to global climate change. these traditional seasons have become far less predictable than merely a decade ago. In some years, for example, the rainy season may continue into late November. In other years, when there's less rainfall than usual, the city's main water reservoirs which feed Pattaya's pipes, may sometimes almost run dry. While this often causes severe water shortages around town, all larger hotels in Pattaya have their own water tanks, so water supply is guaranteed even in relatively dry years.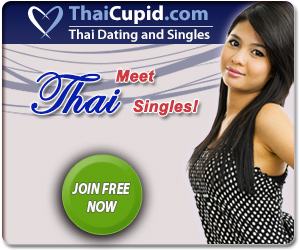 Pattaya's History – From Fishing Village to "Sin City"
Since its "discovery" as a tourist destination in the early 1960s, Pattaya hasn't just become one of the kingdom's most important centres of tourism, but a big bustling boomtown and a melting pot of cultures.
So what was the engine of that rapid development from a small unknown fishing village to "Funtown" as we know it today?
The "official" legend, handed down in various versions, goes as follows.
It's beyond dispute that Pattaya's name derives from Phraya Tak, a Siamese general of the late 18th century who later became famous as King Taksin the Great.
In 1767, when the kingdom of Ayutthaya was under attack by the Burmese, Phraya Tak's eponymous army fought a memorable battle and defeated an opponent Burmese army in the area of what later became known as Pattaya. As a result, the area was given the name of Thap Phraya (which means "army of the Phraya") which was later converted to Ph(r)attaya and then simplified to Pattaya – the literal meaning of which is said to be the "wind blowing from the southwest to the northeast at the beginning of the rainy season".
For the following two centuries, after leaving its first footprint on the map of history, Pattaya remained a virtually unknown, sleepy fishing village, embedded in a wide, crescent-shaped bay with sandy beaches and, at that time, crystal-clear waters. Then, in the early 1960s, it was once again a war that forced Pattaya to make its next move – this time the Vietnam war, during which thousands of US soldiers were stationed in Thailand.
No official records are available, but legend has it that on April 29, 1961 (according to other sources it was a day in June 1959) the first group of US military servicemen, who were stationed at Sattahip's nearby U-Tapao military airport and urgently needed some "rest & recreation", rushed into the little fishing village and literally evoked an avalanche.
By all accounts, the area Pattaya covered then wasn't any larger than the beachfront area of what is known as South Pattaya now. A tiny fishing village with nothing but some fishermen's huts and a pleasant beach under the shade of palm trees. Nonetheless, the American GIs obviously enjoyed their stay so much that the word soon spread and more and more soldiers visited the wide idyllic bay of Pattaya.
The effects of this "foreign invasion" could have been predicted easily. Not only did the first shops, hotels and restaurants open to meet the demand of the unexpected Farang visitors but, most importantly perhaps, this was also the birth of Pattaya's typical beer bars.
The first group of American GIs had hardly arrived on Pattaya beach when hundreds and thousands of young Thai women, mostly from the poor north-eastern region of the country, smelled the scent of money and started rolling into Pattaya to meet another unsatisfied demand of the "wealthy" and sex-starved soldiers. The pioneers in the Wild East so-to-say did obviously need more than a plate of fried rice and a hammock on the beach to find rest and recreation. And the bronze-skinned beauties from Isaan seemed to have just the right remedy for their sexual starvation. "Sin city" was born naturally as a result of the law of supply and demand.
Now you may wonder what was Pattaya like in those early days? Other than some old pictures of Pattaya posted on the Internet, unfortunately there isn't much information available. An email contact of ours, who was also on R&R in Thailand during the early 1970s, recalls Bangkok "as being a sexual Disneyland; a totally bizarre vacation taken from an even more totally bizarre place, Vietnam. Bangkok was very urban," our contact recalls, "crowded and dirty, with strange smells and  women anxious for $$." He adds: "There was nothing especially memorable about the Pattaya area; just a smaller, cleaner, less urban Bangkok." In other words, just a somewhat more relaxed and less developed but equally "bizarre sexual Disneyland" as Bangkok was back then.
As the Vietnam war era came to an end and long-haul journeys became more affordable in the West, European and US tourists started flocking to Pattaya in increasing numbers.
During the 1970s and 80s, Pattaya attracted not only growing numbers of international visitors but also more and more Thai entrepreneurs who started up tourism-oriented businesses to cater for the needs of the wealthy Farang visitors and those of an ever-growing Thai population.
As the infrastructure of the old fishing village rapidly developed with the ever-rising number of tourists, fishermen's huts along the beach were gradually replaced by resort hotels, restaurants and retail stores and, last but not least, dozens and hundreds of bars …
The most visible and typical group among those "entrepreneurs" were the millions of bar girls from rural Isaan who rolled into Pattaya by the busload over the decades. Without exception, they all shared the same dream of leaving poverty on the rice farms behind in exchange for a supposedly better life in Pattaya where they would sell sexual services to Western men in the local bars and GoGo clubs.
Aside from hefty environmental and social side-effects (e.g. traffic problems, environmental pollution, crime and drugs abuse, to name but a few) that went hand in hand with the inexorable growth of the formerly peaceful fishing village, Pattaya also suffered from a huge image loss in those early years of tourism.
Due to negative stories in the international media, Pattaya soon became known worldwide as the "sex capital of Asia" and was perceived as exclusively catering to foreign sex tourists and all sorts of criminals and perverts.
This one-sided focus on Pattaya's "red light" image which had initially launched the city's boom and laid the foundation for its ongoing growth as a beach resort of world standard, also clouded all the other facets of Pattaya for many years.
Sure, strip clubs and bar girls are still part and parcel of the all-round Pattaya experience. Then again, Pattaya as we know it today isn't just about booze and sex and can no longer be reduced to its bustling nightlife and sex industry. Granted, "adult entertainment" still plays a major role in ensuring cash flow to the city and the home provinces of Pattaya's lovely bar girls. Well into the 21st century, however, Pattaya is so much more than that.
Since the 1990s, not only has the medial approach to Pattaya become more balanced and fair. The profile of visitors to Pattaya has also increasingly changed. Especially since the turn of the millennium, Pattaya has continuously managed to attract an ever-increasing number of recreation seekers from all walks of life and all around the globe and evolved into a literal melting pot of various cultures and lifestyles, most obviously reflected in the variety of national cuisines available all over town.
An ever-growing number of couples and families can now be spotted among the more "traditional" single male tourists who, despite these demographic changes, still enjoy the charms of their good old "sin city".
Due to the low cost of living, Pattaya's tropical climate and easy-going lifestyle, the region's well-developed infrastructure and a booming property market, Pattaya has also emerged as a favourite "home away from home" for thousands of expats of all age groups and foreign retirees who still feel young at heart.
Speak German? Um mehr über die spannende Geschichte von Pattaya zu erfahren, schaut doch einfach mal auf unserer neuen deutschsprachigen Pattaya Info-Seite vorbei! Hier findet Ihr auch sämtliche wissenswerten Fakten und Zahlen rund ums Thema Pattaya, z.B. wie ist das Klima an der thailändischen Ostküste, wann ist die beste Reisezeit, was kann man in Pattaya unternehmen usw.
Where To Stay? Pattaya's Main Tourist Areas
Compared with the old fishing village of the early 1960s, Pattaya in the 21st century has developed into a bustling beach resort and effectively one of Thailand's biggest cities. To find your way around Pattaya and its main tourist areas is still fairly simple, though, even for first-time visitors … Read more